Investors should watch for possible oversupply and regional trends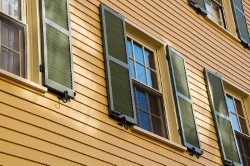 The U.S. rental housing sector may be facing several long-term challenges, such as the potential for oversupply in some markets.

While the current outlook is favorable, the development of multifamily units and the conversion of single-family homes into rentals could be moving too quickly in certain parts of the country, according to TD Economics. The firm warns that investors and builders may be too eager to stay active and meet demand in the current market. While this is not certain, investors and property management companies should watch their markets carefully for signs of overbuilding.

For now, however, the firm reports that landlords continue to see demand beyond the available supply in most markets. That trend is expected to continue for the foreseeable future, even though multifamily starts rose 59 percent between 2009 to 2011.

In the single-family market, construction and demand remain relatively low and investors continue to account for a significant percentage of home purchases. New foreclosures, short sales and housing distress also continue to contribute significantly to heightened demand for rentals.

Rental housing may boom strongly in the South Atlantic region in particular, according to analysts. The area has a history of underinvestment and is currently experiencing relatively strong population growth and new household formation, while the Northeast is expected to rebound less strongly. The benefit of that is that the market may return to a more predictable and stable condition sooner.
Find Property Managers Near You
Select Property Type
Single Home or Condo (Valued up to $300K)

Single Home or Condo ($300K to $500K)

Single Home or Condo ($500K to $1 Million)

Single Home or Condo (Over $1 Million)

Multi-Family (2-4 units)

Multi-Family (5-19 units)

Multi-Family (20-99 units)

Multi-Family (100+ units)

Homeowners Association (2-49 units)

Homeowners Association (50-99 units)

Homeowners Association (100+ units)

Condominium Association (2-49 units)

Condominium Association (50-99 units)

Condominium Association (100+ units)

Retail (Up to 9,999 sqft)

Retail (10,000 - 100,000 sqft)

Retail (100,000+ sqft)

Office (Up to 9,999 sqft)

Office (10,000 - 100,000 sqft)

Office (100,000+ sqft)

Warehouse/Distribution (Up to 100,000 sqft)

Warehouse/Distribution (100,000+ sqft)

Light Manufacturing (Up to 100,000 sqft)

Light Manufacturing (100,000+ sqft)

Parking Garage

Biotech/Mission-Critical

Vacation (1-2 units)

Vacation (3+ units)

Other Associations (Hotel, Resort etc.)

Mobile Home Community