Pet Friendly? Here's How to Prevent Disasters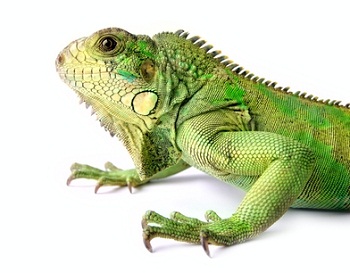 By
Tracey March


Having a pet friendly policy for your rental property could provide you with a bigger pool of renters and more money. A
2003 study
found that owners of pet-friendly rental housing average higher rents, longer lengths of tenancy (48 months compared to 18), shorter vacancy rates and lower advertising rates.

Clearly having a pet friendly policy has its benefits. But what about the downside? Most property owners are concerned about damage, noise, complaints and insurance, in that order. If you decide to allow pets, you'll need to decide which pets to allow and you'll need to add a pet policy to your lease agreement.

Which pets should you allow?

There are two schools of thought on pet policies. The first is to exclude certain animals or breeds. The second is to make each decision case-by-case.


The Blacklist Approach


Size and weight limits on dogs are a common example of how landlords "blacklist" certain animals or breeds. Other rental property owners list animals that they will not allow. For example, specific breeds of dogs considered aggressive will be excluded, and often include:


Alaskan Malamute
Boxer
Chow Chow
Doberman Pinscher
German Shepherd
Great Dane
Pit Bull
Siberian Husky
Rottweiler
Papillon
Old English Sheepdog
Jack Russell Terriers


Not surprisingly, blacklisting of dogs based on their aggressive reputation or their size has been criticized.? Many people believe that the quality of training and care provided by the owner is more relevant.

Other animals that are often excluded are the more exotic and unusual animals:


Poison Dart Frog
Boa Constrictor
Python
Alligator
Caiman


These animals are considered dangerous, and could pose a significant threat to property and to people if they were to escape.Other pets, such as certain rodents and insects, could cause an infestation if they were to break free of their enclosures. Some pets, such as birds, could cause noise problems.

Excluding certain pets offers a bright line rule and seems like a simple and easy policy to enforce. However, your list could get rather lengthy, and you could inadvertently eliminate some great tenants.


The Case-by-Case Approach


Some rental owners have decided to make decisions about pets on an individual basis. Many landlords use a checklist, such as the American Humane Society's checklist for rental managers, to identify responsible pet owners. They will also require meeting a potential renter's dog to make sure they are not aggressive and to observe any behavioral problems.


The Combined Approach


If you feel that certain animals should never be kept as pets, and that others are acceptable if their owners are responsible, then combining the two approaches may be best. For example, specifically exclude all exotic, undomesticated and non-traditional pets; allow cats, fish and small reptiles; and consider dogs on a case-by-case basis.


Developing a Pet Policy


Once you decide to allow pets you'll need an enforceable pet policy in all of your lease agreements, even for tenants who don't own pets (that way if they do get a pet, they will have agreed to the policy in advance). If a tenant's pet becomes a problem, the pet policy should help you.

Before you develop the policy, check your insurance paperwork. Make sure your insurance company is aware your rental is pet friendly. You may need to pay a little extra for your coverage (on average, $150 per year). The insurance company (and local ordinances) may place limits on which pets tenants can own.

Remember that service animals, such as seeing-eye dogs, cannot be bound by any restrictions. Doing so would be a violation of the Americans with Disabilities Act.

A pet policy should include:


Identification: Specify allowed pets any limits on the number of pets. Clearly state that you will allow only tenants' pets.
Approval: Require your approval for any pets the tenant keeps in his or her rental unit. Condition your continuing approval on the tenant's compliance with the pet policy.
Violations: Make it clear that pet policy violations give you the option to ask the tenant remove the pet from the property or to terminate the lease. Also, state that you may terminate the lease if the animal becomes hazardous or a nuisance (in your sole discretion).
Compliance with local ordinances: Require that dogs, cats and other pets be properly licensed, as required by local ordinance. Require that vaccinations are kept up to date. Ask for supporting documentation.
Responsibility: Require owners to clean up after their pets, whether it's inside their rental unit, or outside in the common area, and whether it's feces, urine, infestations, cat litter or any other mess. Consider supplying bags and garbage cans. Require animals to be on a leash when in the common area, that they never be tethered or chained up outside and that the pet be spayed or neutered.
Insurance: If your state allows it, require your tenants with pets to carry renters insurance that covers damage caused by pets. Some insurance companies exclude dog bites, so check up.
Pet Fee: Some landlords charge a monthly pet fee of about $25. Think about charging a higher monthly fee for pets that were not disclosed at move-in---that way renters have a financial incentive to be honest about their pets.
Damage and Refundable Deposit: Make sure pet owners are responsible for any damage caused by their pets. The damage deposit should take into account any possible pet damage, as well as other damage. The 2003 study found that the worst pet-related damage averaged $430.
Changes: Allow for changes to the pet policy at any time (or with 30 days notice).


Having a pet-friendly rental property can increase your pool of potential tenants and your revenue, and reduce your vacancy and tenant turnover rates. If you decide to allow pets, having a clear pet policy in the lease clarifies tenant responsibilities and protects you if the tenant fails to comply or if the animal becomes a problem.
Find Property Managers Near You
Select Property Type
Single Home or Condo (Valued up to $300K)

Single Home or Condo ($300K to $500K)

Single Home or Condo ($500K to $1 Million)

Single Home or Condo (Over $1 Million)

Multi-Family (2-4 units)

Multi-Family (5-19 units)

Multi-Family (20-99 units)

Multi-Family (100+ units)

Homeowners Association (2-49 units)

Homeowners Association (50-99 units)

Homeowners Association (100+ units)

Condominium Association (2-49 units)

Condominium Association (50-99 units)

Condominium Association (100+ units)

Retail (Up to 9,999 sqft)

Retail (10,000 - 100,000 sqft)

Retail (100,000+ sqft)

Office (Up to 9,999 sqft)

Office (10,000 - 100,000 sqft)

Office (100,000+ sqft)

Warehouse/Distribution (Up to 100,000 sqft)

Warehouse/Distribution (100,000+ sqft)

Light Manufacturing (Up to 100,000 sqft)

Light Manufacturing (100,000+ sqft)

Parking Garage

Biotech/Mission-Critical

Vacation (1-2 units)

Vacation (3+ units)

Other Associations (Hotel, Resort etc.)

Mobile Home Community