REO rental plan may create potential problems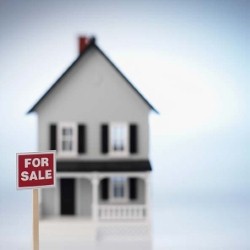 Given the scope of the program, many experts are concerned the Real Estate-Owned Initiative being undertaken by the Federal Housing Finance Agency may have some flaws or unintended consequences.

Some are concerned that the challenge of property management for separate single-family homes will be difficult, particularly since the program is dealing in bulk investments specifically. Those with experience renting multifamily properties in large numbers may not be fully prepared for the differences, Apartment Finance Today notes.

Some are considering the impact so many rentals could have on the apartment market, although the news source notes that REO homes are typically concentrated in areas with lower rental demand in the first place, so prime markets may be largely unaffected. The shortfall of apartment may also reduce that impact, since demand is so high compared to supply.

According to a recent Goldman Sachs report, the news source notes, there are some potential issues due to current market conditions. If the properties remain empty, the number of vacant homes will be the same regardless of whether they are being marketed as rentals or for sale.

Another potential issue is that they will be replaced in the REO inventory by pending and processing foreclosures, resulting in little improvement. Finally, the firm noted, some of the properties may be undesirable due to condition or location, defeating the purpose of the rental conversion.
Find Property Managers Near You
Select Property Type
Single Home or Condo (Valued up to $300K)

Single Home or Condo ($300K to $500K)

Single Home or Condo ($500K to $1 Million)

Single Home or Condo (Over $1 Million)

Multi-Family (2-4 units)

Multi-Family (5-19 units)

Multi-Family (20-99 units)

Multi-Family (100+ units)

Homeowners Association (2-49 units)

Homeowners Association (50-99 units)

Homeowners Association (100+ units)

Condominium Association (2-49 units)

Condominium Association (50-99 units)

Condominium Association (100+ units)

Retail (Up to 9,999 sqft)

Retail (10,000 - 100,000 sqft)

Retail (100,000+ sqft)

Office (Up to 9,999 sqft)

Office (10,000 - 100,000 sqft)

Office (100,000+ sqft)

Warehouse/Distribution (Up to 100,000 sqft)

Warehouse/Distribution (100,000+ sqft)

Light Manufacturing (Up to 100,000 sqft)

Light Manufacturing (100,000+ sqft)

Parking Garage

Biotech/Mission-Critical

Vacation (1-2 units)

Vacation (3+ units)

Other Associations (Hotel, Resort etc.)

Mobile Home Community