Repairing your Rental Properties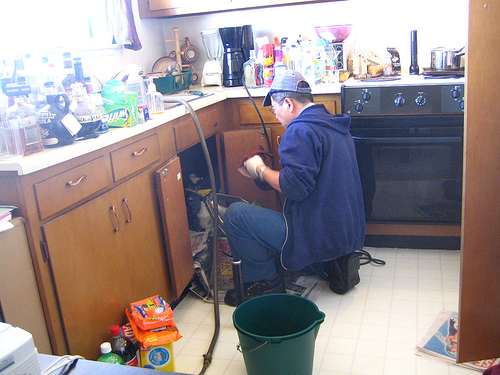 credit: rick


Good landlords treat their tenants with respect and compassion. Good landlords also get good tenants that treat them with equal respect.


This is a situation that everyone wants. The tenant is happy living where they are and the landlord gets the income they are hoping for. A satisfied tenant is also more likely to respect the property they are renting. One way you can show your tenants the respect and compassion they deserve is by listening to their complaints and responding in a timely manner. Delaying repairs may save you money in the short term, but in the long run it leads to a run down unit that will end up costing you more money.

It also leads to tension between the landlord and the tenants which may lead to further problems down the road. Did you know neglecting certain repairs allows your tenant(s) to withhold all or part of their rent? They may also have the right to have the unit repaired themselves and then withhold that amount from the rent. While this may seem like an easy cure for you, remember the tenant can choose any overpriced repair service they want and you're stuck with the bill. The tenant may also sue for any injuries they incur as a result of your non-repair. Your tenant may also gain the right to move out of the unit without any notice.

By responding in an appropriate and fair manner to tenant complaints you retain control of your property and avoid any situations that may hinder your income or harm your property.
Find Property Managers Near You
Select Property Type
Single Home or Condo (Valued up to $300K)

Single Home or Condo ($300K to $500K)

Single Home or Condo ($500K to $1 Million)

Single Home or Condo (Over $1 Million)

Multi-Family (2-4 units)

Multi-Family (5-19 units)

Multi-Family (20-99 units)

Multi-Family (100+ units)

Homeowners Association (2-49 units)

Homeowners Association (50-99 units)

Homeowners Association (100+ units)

Condominium Association (2-49 units)

Condominium Association (50-99 units)

Condominium Association (100+ units)

Retail (Up to 9,999 sqft)

Retail (10,000 - 100,000 sqft)

Retail (100,000+ sqft)

Office (Up to 9,999 sqft)

Office (10,000 - 100,000 sqft)

Office (100,000+ sqft)

Warehouse/Distribution (Up to 100,000 sqft)

Warehouse/Distribution (100,000+ sqft)

Light Manufacturing (Up to 100,000 sqft)

Light Manufacturing (100,000+ sqft)

Parking Garage

Biotech/Mission-Critical

Vacation (1-2 units)

Vacation (3+ units)

Other Associations (Hotel, Resort etc.)

Mobile Home Community