Rules Surrounding Rental Property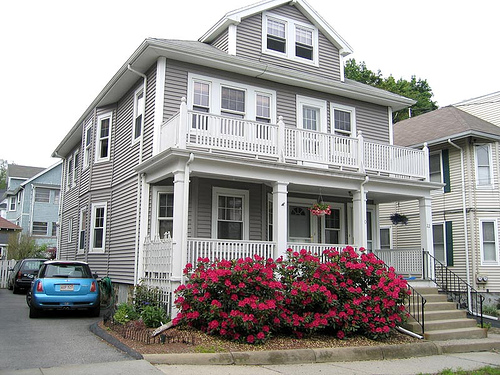 photo credit: juhansonin


Many people considering investing in real estate to use as rental property think it's a relatively simple way to make money. They imagine that once they buy the real estate, they'll find tenants, have them sign a lease and then sit back collecting rental checks every month. However, this isn?t the case since there are many rules and regulations involved with renting property that the owner must be aware of before he leases it.

First, while investing in real estate to rent to tenants is an excellent way to make money, it's important to know that the regulations surrounding rental property vary from state to state and can be complex. There are issues involving how much notice you must give a tenant before entering the property, what constitutes a late rent payment, and how much notice a tenant must be given before they face eviction. Unfortunately, in today's economic climate, concerns over late rent payments and possible eviction are very valid.

There are also simpler, but still important, rules regarding issues such as what stays in the house once the tenants vacate, whether or not pets are allowed and how clean tenants must keep the property. After these rules are decided upon, they must be enforced in the event that a tenant that does not follow the rules and regulations agreed upon in the lease.

When property owners are unsure of the rules and regulations to enforce and the laws regarding rental property in their area, they may want to contact an expert. A little preparation and education before actually renting the property can mean the difference between making huge profits and losing money. Experts in property management can help. They can inform property owners of countless rental issues and also help enforce the rules and regulations of the rental agreement, making the real estate investment a profitable one.
Find Property Managers Near You
Select Property Type
Single Home or Condo (Valued up to $300K)

Single Home or Condo ($300K to $500K)

Single Home or Condo ($500K to $1 Million)

Single Home or Condo (Over $1 Million)

Multi-Family (2-4 units)

Multi-Family (5-19 units)

Multi-Family (20-99 units)

Multi-Family (100+ units)

Homeowners Association (2-49 units)

Homeowners Association (50-99 units)

Homeowners Association (100+ units)

Condominium Association (2-49 units)

Condominium Association (50-99 units)

Condominium Association (100+ units)

Retail (Up to 9,999 sqft)

Retail (10,000 - 100,000 sqft)

Retail (100,000+ sqft)

Office (Up to 9,999 sqft)

Office (10,000 - 100,000 sqft)

Office (100,000+ sqft)

Warehouse/Distribution (Up to 100,000 sqft)

Warehouse/Distribution (100,000+ sqft)

Light Manufacturing (Up to 100,000 sqft)

Light Manufacturing (100,000+ sqft)

Parking Garage

Biotech/Mission-Critical

Vacation (1-2 units)

Vacation (3+ units)

Other Associations (Hotel, Resort etc.)

Mobile Home Community