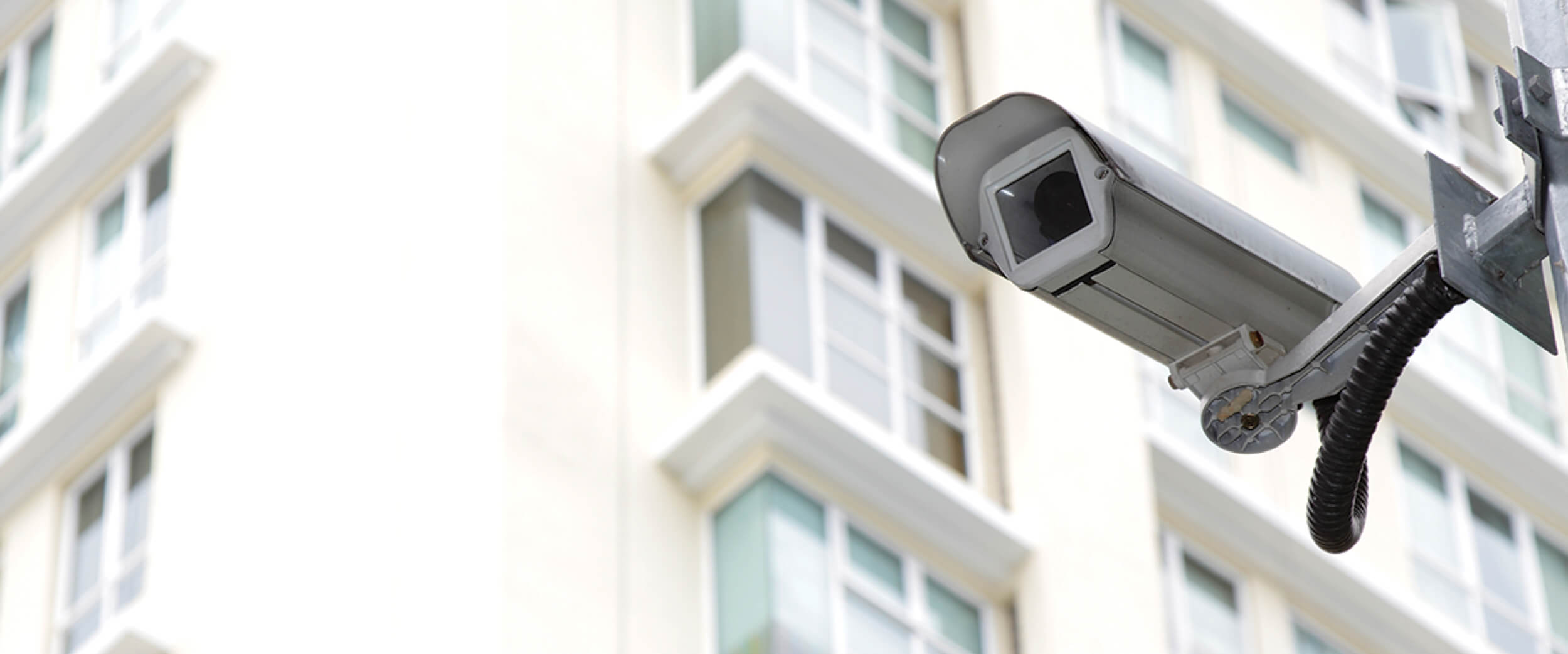 Security Cameras for Rental Properties: What You Need to Know
Being a property manager comes with a lot of responsibility. Maintaining your rentals and keeping up with real estate mandates is a challenge on its own--not to mention the anxiety of not knowing how your tenants are treating the property.

Security cameras are one tactic that you can use to protect investment, keep your units secure, and make sure that your tenants are behaving as intended. When it comes to security cameras for rental properties, however, it's not just a matter of plugging it in and walking away--there are a number of legal issues and restrictions.

Before you go out and purchase any expensive equipment, here's what you need to know about security cameras for rental properties.

--
Security Cameras for Rental Properties
Where Can Property Managers Install Security Cameras?

Hopefully you already know this, but just in case:
You're not allowed to record video
or take still photos (which many Wi-Fi cameras do) in any area where someone would have a
reasonable expectation of privacy
. Bedrooms and bathrooms are clearly off-limits, but so are living rooms and common areas. Tenants expect privacy when their front door is closed; so, long story short: No cameras in the house.

The same expectations of privacy aren't in effect outside of your rental; for the most part, it's legal (and common) to
record video in public places
. For example, most people are aware that they could be recorded by security cameras on the street or in a public place; or even by Google Maps' Street View cameras while you're in your own yard.

If your neighbors are in close quarters, however, they may not appreciate a security camera if it's pointed toward their home. While different states have different laws about recording, make sure you talk to your neighbors before you install any surveillance equipment. You want them on your side, because they can help to keep your property safe when you're not around.

Are Security Cameras Subject to Wiretapping Laws?

Since most newer cameras record audio as well as video, there are additional considerations to keep in mind when installing security cameras for rental properties.
Federal law
only requires that one person knows they're being recorded; this means that you can't eavesdrop or record any conversations that you're not taking part in. However, states have their own laws that may necessitate dual consent.

If you inform potential tenants that they will be recorded, and they elect to move in and engage in conversation in areas where security cameras are located, this can (generally) count as consent. Ultimately, however, your best bet is to familiarize yourself with state and federal laws, and to put a clause in your lease that proves that tenants were aware of the surveillance.

--
Should You Install Security Cameras for Rental Properties?

Don't let these guidelines discourage you from securing your rental if you decide that a surveillance camera is the ideal security solution for you. However, if you're worried about potential legal implications or intimidating your tenants, there are other options to consider.

Alternative #1: Fake Security Cameras

Fake cameras look just like the real thing, but they're significantly less expensive. A burglar won't know if your camera is real or not--especially with a blinking green light that makes it look like it's "on." Chances are, they won't wait around to find out if it's fake or not.

Just like with the real thing, if you install a fake camera oriented toward your neighbor's property, make sure you talk to them first. Let them know that it's fake and they shouldn't have any issues.

Alternative #2: Security Lighting

Security lighting is a great way to discourage would-be criminals. Thieves thrive on privacy, and darkness provides a sense of protection. Timed lights and motion detectors fool them into thinking that someone is home--and they may even shake them up enough to chase them off.

"Lighting that is triggered by motion offers you a great chance to startle a burglar--if you've ever gotten caught in a motion-sensor floodlight, you've probably experienced that 'deer in headlights' feeling," says David Artman, CEO of The Home Security Super Store.

The best part: timed lights help you save on electric bills, explains Artman: "With the recent proliferation of solar, LED, and motion-sensor security lighting options, you don't have to rack up a high electric bill to feel secure."

Put motion sensors in your walkway or near your front door so they turn on only when necessary. You can also put them on a timer so that they switch off and on at random times.

Alternative #3: Wireless Alarm Systems

Wireless alarm systems are the less expensive, ? la carte version of their predecessor: Standard wired systems that require installation and maintenance. With wireless systems, you decide how many components you need (think: different sensors and alarms) and you can find a set that works within your budget.

Most wireless alarm kits come with a main console, as well as additional motion detectors that send an alert when someone is on your property. You can also find systems that sync with your smartphone so you'll always know what's going on at your property, no matter where you are.

--

If you really want to keep your tenants in check and discourage burglars from hitting your property, research the legal specifications for security cameras for rental properties in your state. You may also want to speak to a lawyer for further clarification and to make sure you won't face any charges. If you'd rather avoid all of the legal jargon, look into an alternative like security lights, fake cameras, and wireless alarm systems.

--
Jessica Thiefels has been writing and editing for more than 10 years and is now a professional freelancer and consultant. She's worked with a variety of real estate clients, and has been featured on Forbes and Market Watch. She's also an author for Inman, House Hunt Network, Homes.com and more. Follow her on Twitter at @Jlsander07 or connect with her on LinkedIn.
Find Property Managers Near You
Select Property Type
Single Home or Condo (Valued up to $300K)

Single Home or Condo ($300K to $500K)

Single Home or Condo ($500K to $1 Million)

Single Home or Condo (Over $1 Million)

Multi-Family (2-4 units)

Multi-Family (5-19 units)

Multi-Family (20-99 units)

Multi-Family (100+ units)

Homeowners Association (2-49 units)

Homeowners Association (50-99 units)

Homeowners Association (100+ units)

Condominium Association (2-49 units)

Condominium Association (50-99 units)

Condominium Association (100+ units)

Retail (Up to 9,999 sqft)

Retail (10,000 - 100,000 sqft)

Retail (100,000+ sqft)

Office (Up to 9,999 sqft)

Office (10,000 - 100,000 sqft)

Office (100,000+ sqft)

Warehouse/Distribution (Up to 100,000 sqft)

Warehouse/Distribution (100,000+ sqft)

Light Manufacturing (Up to 100,000 sqft)

Light Manufacturing (100,000+ sqft)

Parking Garage

Biotech/Mission-Critical

Vacation (1-2 units)

Vacation (3+ units)

Other Associations (Hotel, Resort etc.)

Mobile Home Community