Tenant's Failure to Pay Rent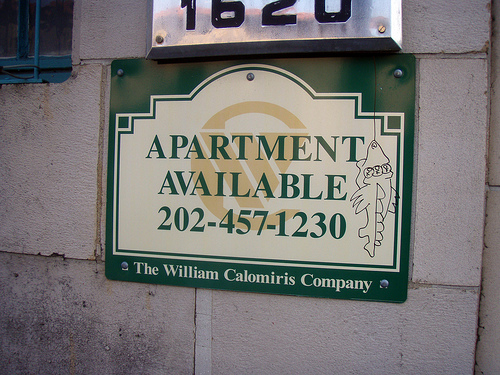 credit: Daquella manera
Almost every landlord runs across this problem at least once in their career, their tenant is late with the rent. How you handle this situation depends on you, the tenant, your contract and the laws of your state. Your
lease
probably contains a forfeiture clause in the event that the tenant does stop making payments, and even if you don't have a lease or it doesn't have a clause the law generally accepts this as a stipulation of all landlord tenant agreements. But this may not be the path you wish to follow, in fact, in most situations you can resolve the problem through other means.


Your first step will be to notify your tenant, in writing, that they are delinquent. You will need to keep records of this and by sending the letter through certified mail you will have a written record of when your letter arrived and who received it. In this letter be sure to spell out what will happen, according to your lease and your local laws, if payment is not made. Be sure to give them a timeline that lays out your course of action.

If your tenant hasn't paid rent in the legally specified time zone you then need to send them written notice letting them know that you are planning to evict them and letting them know where they are in the timeframe. Again, keeping a written record is essential. You should again request the past due rent.

Small claims court is your next step. After your court date the tenant, if they lose, will be given a certain amount of days in which they can file an appeal. If they do not file an appeal then you will have to file a Writ of Possession with the court who will then forward the information on to local law enforcement. The police will contact you to arrange a time when you can come and change the locks on your property and reclaim it.

Local and state regulations will affect the amount of waiting time you have between actions and it's key that you do your research and follow the instructions exactly as this can be a lengthy process and any missteps can make it take even longer.
Find Property Managers Near You
Select Property Type
Single Home or Condo (Valued up to $300K)

Single Home or Condo ($300K to $500K)

Single Home or Condo ($500K to $1 Million)

Single Home or Condo (Over $1 Million)

Multi-Family (2-4 units)

Multi-Family (5-19 units)

Multi-Family (20-99 units)

Multi-Family (100+ units)

Homeowners Association (2-49 units)

Homeowners Association (50-99 units)

Homeowners Association (100+ units)

Condominium Association (2-49 units)

Condominium Association (50-99 units)

Condominium Association (100+ units)

Retail (Up to 9,999 sqft)

Retail (10,000 - 100,000 sqft)

Retail (100,000+ sqft)

Office (Up to 9,999 sqft)

Office (10,000 - 100,000 sqft)

Office (100,000+ sqft)

Warehouse/Distribution (Up to 100,000 sqft)

Warehouse/Distribution (100,000+ sqft)

Light Manufacturing (Up to 100,000 sqft)

Light Manufacturing (100,000+ sqft)

Parking Garage

Biotech/Mission-Critical

Vacation (1-2 units)

Vacation (3+ units)

Other Associations (Hotel, Resort etc.)

Mobile Home Community