Tips on Rental Property Management: How To Avoid A Money Pit


As the manager of rental property, you are only as good as the value of your property. If you own a series of lavish homes and condos in trendy residential areas, then you are sitting on a gold mine. If you're just getting into the biz, however, chances are you'll be starting with a 'fixer-upper'.

But beware: homes that need more work than the house is worth can lead you into bankruptcy. The key to good rental property management is taking care of property to ensure it maintains value for perspective tenants. This can be achieved in many ways. Let's look at tips for rental property management, and how to avoid a money pit.

1. RAISE THE RENT

The cost of living goes up, so why shouldn't it go up for your tenants? No one likes a landlord who raises the rent, but being a good landlord means thinking of your own interest as well as the tenants. The reason to raise rent is simple and two-fold.

Firstly, the cost of maintaining the property rises, and so do the taxes. If you have to pay more, then so should the tenants. It's only fair.

Secondly, raising the rent will bring in a bigger cash flow, which would be more attractive to perspective buyers down the road. Keeping rent low while the cost of everything else rises might make your tenants happy, but it won't make investors happy.

2. CHECK THE PLUMBING


The health of any home lies within the walls. Making sure the pipes in the home are good will save you tons of money.

Pipes bursting inside of walls, or water leaking, can cause major damage that will require ripping apart walls and doing extensive repairs. Having a rental property is about getting tenants in, and keeping them there. Sending them away to reconstruct the plumbing would be contrary to your business model.

Upon taking over the management of a rental property, or upon purchasing a home, get a licensed professional to take a look the pipes and make sure they are up to code. If not, cut them a check to have them replaced. It will hurt now, but it will save you in the long run.

3. WATCH THE FOUNDATION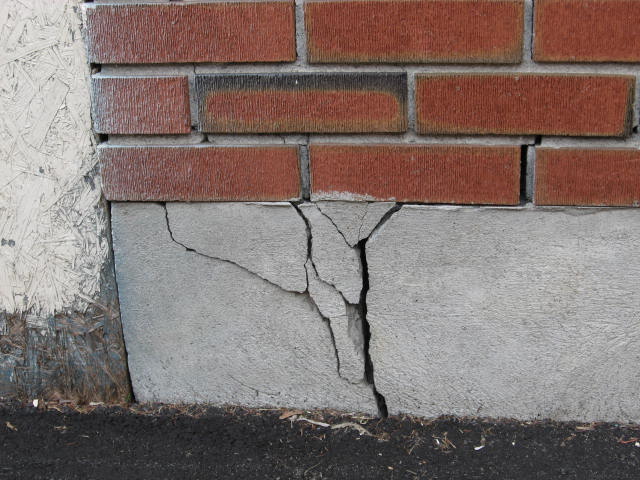 It's hard to advertise 'Great House, Faulty Foundation' in classifieds. This just in: your rental property is worth nothing if you have problems with the foundation. This is something that should be checked out when buying the house, and you have to stay on top of it.

If something goes wrong, it might involve tearing the whole house up and starting from scratch. The easiest way to spot possible foundation problems is by looking around for big trees. The bigger a tree is, and the closer it sits to your house, the bigger potential it will invade the foundation.

Another way to tell if there are foundational issues is by spending time in the basement. Big cracks in the floor or corners might indicate that the house is in need of some serious work. Let's just hope it's not too late.

4. GET SOME HELP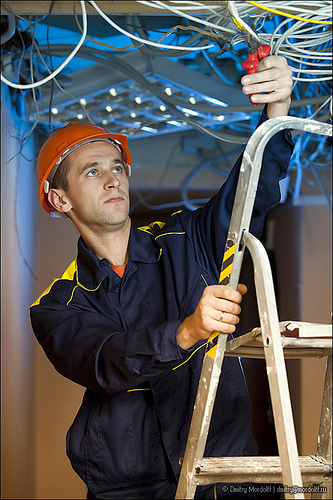 You have to be a realist when it comes to your rental property. While you are looking to save costs any way you can, you have concede costs at some point.

Hiring out to take care of some of the repairs is a concession you will have to learn how to make. You might not think it is cost effective to have someone come in to do the electrical work, but if you aren't confident enough to do it yourself, then you will be making a smart investment by letting a professional handle it.

The fallout from a botched job you weren't equipped to handle in the first place far outweighs the cost of farming it out. Electrical fires are a danger that should be avoided at all costs, even if that cost is yours.

5. KEEP THE TENANTS IN LINE

In a perfect world your tenants would take care of the house the same way you would. In reality, your tenants are always unpredictable. One minute they could be fixing the door handle themselves, painting at their own expense, and creating built-in bookshelves. The next minute they are putting a whole through the wall, chasing a spouse with a golf club, and dumping trash out of windows. You can never be too sure, or too careful, with your tenants. That's why it makes sense to have your tenants sign a detailed lease.

A good lease will have financial penalties in place for violating rules of the house. This will keep your tenant from making a mess of the house, and you from footing the bill.

6. CLEAN THE GUTTERS

See what happens when you put off cleaning your gutters? Whether you do it, or a service does it, there are few things more important to the cost effectiveness of your home than cleaning out the gutters.

When it rains, the gutters are essential in moving rain away from the house. This keeps the windows and siding in tip-top shape, and it keeps the basement from flooding. This all adds up to great savings.

CONCLUSION

Managing a rental property means having to do some of the grunt work to reap the biggest rewards. The next time you are called upon to clean out gutters, remember how much money it will save you in the long run.

Managing your rental property isn't easy to do. It takes time, commitment, and a general knowledge on a variety of subjects. Keep your property from turning into a money pit by protecting yourself against big repairs and unruly tenants. Do these things, and your properties will be on auto-pilot, and you'll get to reap the rewards. And remember, if you aren't up to the task, there are many property management companies out there who will take care of the grunt work for you.
Find Property Managers Near You
Select Property Type
Single Home or Condo (Valued up to $300K)

Single Home or Condo ($300K to $500K)

Single Home or Condo ($500K to $1 Million)

Single Home or Condo (Over $1 Million)

Multi-Family (2-4 units)

Multi-Family (5-19 units)

Multi-Family (20-99 units)

Multi-Family (100+ units)

Homeowners Association (2-49 units)

Homeowners Association (50-99 units)

Homeowners Association (100+ units)

Condominium Association (2-49 units)

Condominium Association (50-99 units)

Condominium Association (100+ units)

Retail (Up to 9,999 sqft)

Retail (10,000 - 100,000 sqft)

Retail (100,000+ sqft)

Office (Up to 9,999 sqft)

Office (10,000 - 100,000 sqft)

Office (100,000+ sqft)

Warehouse/Distribution (Up to 100,000 sqft)

Warehouse/Distribution (100,000+ sqft)

Light Manufacturing (Up to 100,000 sqft)

Light Manufacturing (100,000+ sqft)

Parking Garage

Biotech/Mission-Critical

Vacation (1-2 units)

Vacation (3+ units)

Other Associations (Hotel, Resort etc.)

Mobile Home Community