Tips for Selecting a Vacation Rental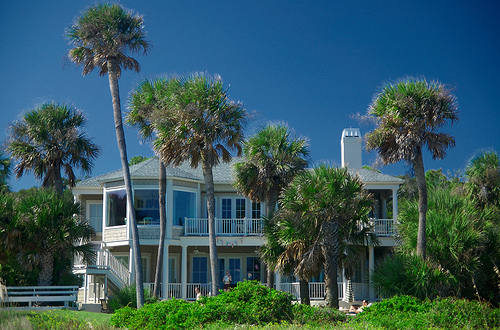 photo credit: Jeff Kubina


When your family has made a decision as to where you will spend your vacation, it is time to start looking for the perfect house which will accomodate all of your needs. You need to remember that this is where you will spend a week or two eating your meals, resting, having family time together, and sleeping.

Before you rent a home there are some major factors to consider. The most important factor is if you can view recent photos of the interior and exterior of the home. You can read words about how great the master bedroom is with its own bath; however, there is no mention that it is a regular sized bed and the bathroom is so small it is difficult for one person to move around. If you have pictures this will solve these issues.

Your family should compile a list of "must haves" and another list of "options." The list includes everything your family will need to be satisfied. This will include everything from a television, ample number of bedrooms, to offering a bbq. Your option list might include items that you would enjoy but are not mandatory, such as outdoor speakers.

Your family should also list the activities in which you hope to participate. You might want to be near an area where you can hike, or close to the ocean so you can hear the waves crashing to shore. Another consideration is the dates of your vacation. You might need to work around a school schedule or time restraints at work. Following this you should call the owners or property managers and speak to the people directly. Have your questions ready to ask.

During your conversation ask what amenities are included. Also, get information about interesting activities in the area as well as restaurants. Find out if the owners live in the area and if they have a full-time management team. Ask how long the home has been used as a vacation rental. Finally, when you look at the pictures, can all of your family members visualize having a great time in this home?
Find Property Managers Near You
Select Property Type
Single Home or Condo (Valued up to $300K)

Single Home or Condo ($300K to $500K)

Single Home or Condo ($500K to $1 Million)

Single Home or Condo (Over $1 Million)

Multi-Family (2-4 units)

Multi-Family (5-19 units)

Multi-Family (20-99 units)

Multi-Family (100+ units)

Homeowners Association (2-49 units)

Homeowners Association (50-99 units)

Homeowners Association (100+ units)

Condominium Association (2-49 units)

Condominium Association (50-99 units)

Condominium Association (100+ units)

Retail (Up to 9,999 sqft)

Retail (10,000 - 100,000 sqft)

Retail (100,000+ sqft)

Office (Up to 9,999 sqft)

Office (10,000 - 100,000 sqft)

Office (100,000+ sqft)

Warehouse/Distribution (Up to 100,000 sqft)

Warehouse/Distribution (100,000+ sqft)

Light Manufacturing (Up to 100,000 sqft)

Light Manufacturing (100,000+ sqft)

Parking Garage

Biotech/Mission-Critical

Vacation (1-2 units)

Vacation (3+ units)

Other Associations (Hotel, Resort etc.)

Mobile Home Community