Vegas Casino Employees Denied Real Estate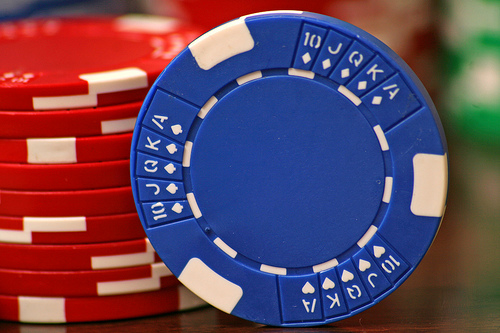 credit: salendron


The people who work in the casinos in Las Vegas were beginning to think that they could finally invest in real estate property. After all, housing prices in Vegas have dropped considerably but the tourist flow continues to bring money to the employees who work in the city. However, the dream of home ownership for those Vegas Strip employees was dealt a crushing blow as the result of a
recent decision
by the State Assembly.


The decision has to do with the way that income for these employees is reported to the state. The people who work in the many casinos of the area frequently have to use stated income loans to get approved for home mortgages. However, as a result of the housing crisis, the state of Nevada has decided not to continue allowing stated income loans to be used in determining the eligibility of a loan.

Nevada is not the only state to change the rules like this. Because of the many home foreclosures that have happened throughout the nation, a number of states are now refusing to allow lenders to consider stated income loans for mortgage approval. However, it's not a problem in many states because the people who use stated income loans tend to be low-wage-earning tip-based employees who are unlikely to be able to afford a home loan. The people who work in Vegas casinos are different; their business is booming and they could afford to buy a home in the new Vegas market but the law won't let them.

This is a case in which a legal action intended to protect consumers has backfired. In theory, the law safeguards consumers from home foreclosure by denying them loans that they don't actually have the money to pay off. However, because of the unique situation of the casino workers, it has caused difficulty for legitimate home buyers in a market that would be ideal for purchasing a home. In the meantime, people interested in Las Vegas for
investment property
are swooping in and buying up those houses.
Find Property Managers Near You
Select Property Type
Single Home or Condo (Valued up to $300K)

Single Home or Condo ($300K to $500K)

Single Home or Condo ($500K to $1 Million)

Single Home or Condo (Over $1 Million)

Multi-Family (2-4 units)

Multi-Family (5-19 units)

Multi-Family (20-99 units)

Multi-Family (100+ units)

Homeowners Association (2-49 units)

Homeowners Association (50-99 units)

Homeowners Association (100+ units)

Condominium Association (2-49 units)

Condominium Association (50-99 units)

Condominium Association (100+ units)

Retail (Up to 9,999 sqft)

Retail (10,000 - 100,000 sqft)

Retail (100,000+ sqft)

Office (Up to 9,999 sqft)

Office (10,000 - 100,000 sqft)

Office (100,000+ sqft)

Warehouse/Distribution (Up to 100,000 sqft)

Warehouse/Distribution (100,000+ sqft)

Light Manufacturing (Up to 100,000 sqft)

Light Manufacturing (100,000+ sqft)

Parking Garage

Biotech/Mission-Critical

Vacation (1-2 units)

Vacation (3+ units)

Other Associations (Hotel, Resort etc.)

Mobile Home Community