Which states require a real estate license to be a condo/HOA property manager? Why?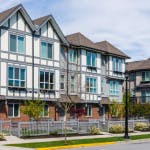 It's a lot easier to list the states that don't require a license to be a property manager. The Institute for Real Estate Management has published a detailed state-by-state breakdown
here.


States vary in their approach, however. Some states allow property managers to work under a general real estate license if there is a managing broker in a supervisory role. Some states issue a limited license that covers property management activities as distinct from soliciting the sale or purchase of real estate.

Want to Find a Local Property Manager?

Some states allow unlicensed individuals to engage in property management activities provided they meet some or all of these common criteria:


They do not get involved in discussing or processing leases.
They represent only a single landlord and are collecting a salary, not a commission.
They live on site.
They are managing an association (they may require separate licensing for managing associations or homeowners associations.

Idaho
,
Maine
,
Massachusetts
and
Vermont
do not require property managers to be licensed at all.

Now, you specifically asked about condo/hoa management. That's a relatively new and evolving field. The first state to require a separate license or certificate to manage an HOA or condo association was – you guessed it –
Florida
, in 1988.
Nevada
was next, 11 years later. Most states do require HOA and condo association managers to be licensed. A few issue specific limited or specialized licenses for this purpose.

Why would they do this? A property manager routinely deals with contracts that are worth a great deal of money. People's lives revolve around their leases, and investors' financial security depends on sound property management practices by a core of professionals with some specific bodies of knowledge.

A slip-up by a property manager can cause a great deal of misunderstanding and substantial disruption to the renter, landlord or both.

As a result, most states have decided to require a specific set of coursework and professional education before placing a manager in a position to do a lot of damage. By requiring a license, the state can also discipline problem managers by issuing fines and/or quickly revoking a license. They can also require managers to post a bond or carry errors and omissions insurance, which also helps ensure that consumers are protected in the event of a paperwork mistake.


Here are the states that have specific requirements of interest to prospective association managers:
Alaska
: A person can qualify for a limited license to practice community association management by obtaining an associate broker license if, at the time of issuance, the person is employed by a broker (Sec. 08.88.171.(e-f)).


Arkansas
: Generally exempts common interest association from licensing activities.


California
: Doesn't require a license to manage community associations, but according to IREM's survey,  "It is considered dishonorable for someone to perform the duties as a ""certified common interest development manager" (CCIDM) without complying with official codes set forth by the state." Make of that what you will.


Colorado
: Must be licensed to act as a community association manager effective 1 July 2015.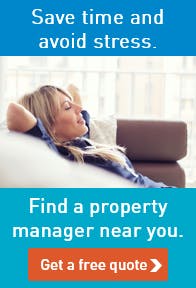 Connecticut
: Association managers must register with the state, unless they already have a state license, (e.g., a law license) and as long as they don't control more than 2/3rds of the voting power in the association.


District of Columbia
: Treats association managers as commercial property managers, and requires a license.


Florida
: A separate Community Association Manager's license is required when a community association manager receives compensation for services, disburses or controls the funds of a community association, and the association or associations served contain more than 10 units or have an annual budget(s) in excess of $100,000.00.


Georgia
: Community association managers must be licensed.


Hawaii
: Condo association managers must be licensed and bonded. Same goes for condo-hotels.


Illinois
: Community association managers must have a separate license under the Illinois Community Association Manager Licensing Act ("Act"), which went into effect on July 1, 2010. Rules for the Act were created in 2011 and any community association manager (CAM) in Illinois must hold a license starting on September 30, 2012. An applicant must pass a test and complete an education requirement of 20 hours. The education requirement does not apply to people holding an IL broker, salesperson, or managing broker license. Community and condo association directors, officers or members who are not compensated for their management services are not required to obtain the CAM license if there are 10 units managed or less.


Kentucky
: Community association managers must be licensed.


Maine
: No license required.


Massachusetts
: Does not license property managers.


Nevada
: Licenses property management under existing broker /agent laws and also requires a separate Property Manager Permit. Individuals managing multi-family units, community or home owners associations, office buildings, and shopping centers are required to hold these licenses, with the exception that individuals managing only community or homeowners associations may instead hold a Community Association Managers Certificate administered by the Commission for Common Interest Communities.


South Carolina
: Has a separate, limited license for property managers.


Vermont
: No license required.


Virginia
: Anyone who acts as a common interest community manager must be licensed by the state of Virginia. Duties of common interest community managers include, "(i) acting with the authority of an association in its business, legal, financial, or other transactions with association members and nonmembers; (ii) executing the resolutions and decisions of an association or, with the authority of the association, enforcing the rights of the association secured by statute, contract, covenant, rule, or bylaw; (iii) collecting, disbursing, or otherwise exercising dominion or control over money or other property belonging to an association; (iv) preparing budgets, financial statements, or other financial reports for an association; (v) arranging, conducting, or coordinating meetings of an association or the governing body of an association; (vi) negotiating contracts or otherwise coordinating or arranging for services or the purchase of property and goods for or on behalf of an association; or (vii) offering or soliciting to perform any of the aforesaid acts or services on behalf of an association" as stated in the Virginia code.

Community association management companies must also be licensed by the state.


Washington
: As of June 7, 2012 Common interest community managers are specifically exempt from licensure as a real estate broker except if they encourage the sale, exchange, leasing or renting of a specific property.




Author Bio
Writing about personal finance and investments since 1999, Jason Van Steenwyk started as a reporter with Mutual Funds Magazine and served as editor of Investors' Digest. He now publishes feature articles in many publications including Annuity Selling Guide, Bankrate.com, and more.