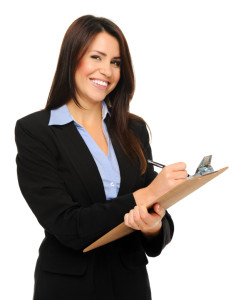 Property management is a fine career – with unlimited growth potential for the entrepreneurially minded. You can own your own company and get as big as your abilities will allow – or you can keep things small and work as an employee in a property management company. The choice is yours.

Property management isn't something you get good at overnight, though. There is a lot to learn, and you're going to want to take some time to build up a specific body of knowledge. It's not rocket science, but it's easy for new people to make a mistake that could result in thousands of dollars or more in liability for the property owner, the management firm, or both.

Want to Find a Local Property Manager?
Step 1. Get a real estate license.

Yes, many states allow unlicensed individuals to conduct some limited property management activities if they are working under the direct supervision of a licensed broker, or if they restrict their activities to a fairly narrow range, or work on salary (not commission) for a single landlord.

But ultimately, you'll probably want to get a license, which will enable you to engage in the following activities, under the supervision of a licensed real estate broker in most states:


Show apartments/units
Solicit rental units
Discuss rent and lease terms with prospective tenants
Execute leases


Obviously these are core activities for property managers. They help differentiate property managers from glorified caretakers.

While most people don't think of property managers as realtors, they must hold a real estate license in almost every state
(They must also be very familiar with a wide range of federal and state laws concerning real estate)
.

While there is a lot left to learn, the body of knowledge you must master in getting your initial real estate license will be an invaluable foundation.

Take a look at All Property Management's
Property Management Certification Resource
and click on the different states to access each state's requirements and details.

2. Get a Job.

Unless you've got a lot of experience already as a landlord or contractor, you aren't quite ready to head your very own property management firm, yet. For one thing, most states require a real estate brokers' license in order to act independently as a property manager. Meanwhile, you've got to earn a living. If you want to do it as a property manager, most states will continue to require you to work under the supervision of someone with a brokers' license.

You can also sell houses and other properties, like a traditional real estate agent does, of course. But few people really excel at both management and traditional real estate sales. They are both demanding in different ways and call for somewhat different skill sets.

3. Get errors and omissions insurance.

Errors and omissions insurance, or E&O insurance, is a special kind of liability insurance for professionals. It's similar to malpractice insurance: If you make a mistake in your capacity as a real estate professional, your E&O coverage protects you from getting sued into bankruptcy.

It also protects your clients and anyone else you do business with by ensuring the financial resources are there to make them financially whole if you should make a mistake. For more information on E&O coverage as it relates to real estate professionals, 
see this article from the National Association of Realtors.
4. Get a broker's license.

While individual states vary, a broker's license is generally only available to those who have held a basic real estate agent's license for a few years and who pass a more demanding series of classes and tests. Typical requirements include two or three years' experience as a licensed real estate agent. For example, in
California
, you must 
satisfy the following requirements
to sit for the brokers' exam:


Age
: You must be 18 years of age or older to be issued a license.


Residence
: 
Proof of Legal Presence
in the United States is required. If you are not a California resident, see 
Out-of-State Applicants
.


Honesty
: Applicants must be honest and truthful. Conviction of a crime may result in the denial of a license. Failure to disclose
any
criminal violation or disciplinary action in an applicant's
entire history
may also result in the denial of a license. For further information, see 
Avoid Potential Denial of Your License Application (RE 229)
and 
Application Eligibility Information (RE 222)
.


Experience
: A minimum of two years full-time licensed salesperson experience within the last five years or the equivalent is required. For further information, see 
Documenting Experience Requirements for the Broker Examination
.

In a few states, like the
District of Columbia
,
Montana
,
South Carolina
, and
South Dakota
, you need a specific property managers' license, rather than a brokers' license.

You can find a complete state-by-state breakdown of property management licenses 
here
.

*The states that do not impose a specific licensing requirement on property managers are
Idaho
,
Kansas
(for residential properties),
Maine
,
Maryland
,
Massachusetts
and
Vermont
.


The body of knowledge you must master as a professional property manager is immense. Fortunately, there are resources that can help you develop your expertise in property-management specific topics. Chief among them are the 
Institute for Real Estate Management
and the 
National Association of Residential Property Managers
(NARPM)

You may wish to pursue advanced credentials as a property manager, such as the
Certified Property Manager
(CRM), 
Accredited Residential Manager
(ARM), or 
Accredited Commercial Manager
(ACoM) from IREM, or a variety of courses offered by 
NARPM.


There are also certifications offered by property management organizations. View them
here
.

These aren't required, but as you work your way up in the industry, these certifications will help set you apart from the crowd and perhaps help you qualify for better pay.

When you're ready:

When you have successfully completed all of the steps of becoming a property manager, make sure you are one of the best in the field. These articles and questions might interest you:


Property Management Tools
Forget Tracking Tenant Payments and Focus on Other Tasks
Q: How can I strengthen a relationship with my property manager?
Q: Are there state regulations for condo or HOA managers?
Q: Do I need a real estate license to be a condo or HOA manager?
Q: What should be in a property management contract?
Q: Do managers need to inform owners of all submitted applications?
Q: What records must I keep for a short term rental owner?


Best of luck in your endeavors as a property manager!


Like All Property Management on Facebook, Twitter, and Google+ to get daily updates on new posts and resources for property managers. 



Author Bio
Writing about personal finance and investments since 1999, Jason Van Steenwyk started as a reporter with Mutual Funds Magazine and served as editor of Investors' Digest. He now publishes feature articles in many publications including Annuity Selling Guide, Bankrate.com, and more.




Latest Answered Questions
Find Property Managers Near You
Select Property Type
Single Home or Condo (Valued up to $300K)

Single Home or Condo ($300K to $500K)

Single Home or Condo ($500K to $1 Million)

Single Home or Condo (Over $1 Million)

Multi-Family (2-4 units)

Multi-Family (5-19 units)

Multi-Family (20-99 units)

Multi-Family (100+ units)

Homeowners Association (2-49 units)

Homeowners Association (50-99 units)

Homeowners Association (100+ units)

Condominium Association (2-49 units)

Condominium Association (50-99 units)

Condominium Association (100+ units)

Retail (Up to 9,999 sqft)

Retail (10,000 - 100,000 sqft)

Retail (100,000+ sqft)

Office (Up to 9,999 sqft)

Office (10,000 - 100,000 sqft)

Office (100,000+ sqft)

Warehouse/Distribution (Up to 100,000 sqft)

Warehouse/Distribution (100,000+ sqft)

Light Manufacturing (Up to 100,000 sqft)

Light Manufacturing (100,000+ sqft)

Parking Garage

Biotech/Mission-Critical

Vacation (1-2 units)

Vacation (3+ units)

Other Associations (Hotel, Resort etc.)

Mobile Home Community