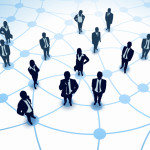 Just as no two individual properties are exactly alike, no two property managers are alike, either. It's up to the property owner to conduct thorough due diligence to ensure that you not only find a
capable property manager
, but one who's a good match for your property.

1. Core Competency

Here are some of the key things to look for in order to choose a property manager:

Want to Find a Local Property Manager?
Look at the kind of property they specialize in
. Find out what kind of properties are they most involved in from day-to-day? What about geographic considerations? Some companies only manage properties in a certain developments or cities. Here are some of the different kinds of specialties:


Condominiums
Vacation rentals
Single-family homes
Homeowners Associations
Section 8/Low income housing
Commercial properties or Retail space


Each property type presents a different approach to marketing, advertising and tenant relationships. A management company that is very good at running a luxury apartment complex may not offer the services needed for a single-family home.

2. Compliance Program

There are so many laws and regulations on the books that no one can possibly run a property management business in his head. There should be a well-developed compliance program in place.
Ask how the firm goes about ensuring compliance with anti-discrimination rules
, for example, and what records it keeps about, say, prospective tenants and applicants. Ask how it tracks and records serious incidents, such as an injury on the property.

3. Insurance and Bonding

Your property manager
should carry significant liability insurance of their own
. They should also carry errors and omissions insurance. Examples of professional E&O liability coverage for property managers might be tenant discrimination claims insurance and wrongful eviction coverage.

If the property management company doesn't cover itself, the damages will accrue to you, as the landlord and ultimately responsible party. They should be able to provide you with a certificate of insurance from their liability and E&O carrier or some other proof that coverage is in force.

4. Round-the-clock Capabilities.

The company must have
a system for taking care of after-hours emergencies
. Who monitors the after-hours phone line? Who is responsible for dispatching plumbers, for example?

5. Reasonable Fee Structure

It should be a fee structure that is sustainable for both parties and conducive to a long-term relationship between both of you. Swapping out property managers at the drop of a hat
isn't great for tenant relations
.

6. Accounting

A property manager should have strong systems in place for accounting for rental income and money you provide them for repairs, renovations, maintenance and other purposes. They should provide you with a clear and
complete monthly invoice
, and be available to answer your questions about any issues that arise.

7. Depth

Some management firms consist of just one experienced person and a personal assistant. What happens when the principal gets sick or goes on vacation? There should be
multiple trained and competent people
in the organization with the authority to make decisions, consistent with the authority you have delegated to them as the property owner. Look for some depth to the bench.

8. Quality Customer Service.

The property management company ultimately has two customers: You and the tenants.
The property management company represents you
. If they are capricious, rude, or neglectful of tenants, you won't keep good tenants for long. They need to be available to both you and your customers – your tenants.


In Summary
: Remember, your property manager is your representative on the property, but
you
are ultimately in charge. Don't skimp on
good property management
.




Author Bio
Writing about personal finance and investments since 1999, Jason Van Steenwyk started as a reporter with Mutual Funds Magazine and served as editor of Investors' Digest. He now publishes feature articles in many publications including Annuity Selling Guide, Bankrate.com, and more.





--------------------------------------------------------------


Questions Answered in this Pro Post:

What should I consider when choosing a property manager?
What are the best questions to ask a property manager before hiring them?
How important is it for a property manager to live/work near my rental property?
How important is it to hire a licensed property manager versus one that is not licensed?