Rental vacancy rates are the lowest they've been in over ten years, so should you really be spending energy thinking about how to market your vacant rental when it seems like renters are a dime a dozen?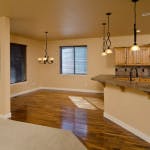 Yes. You should.

Having a large pool of potential renters gives you a great opportunity to find excellent tenants. You should always try to find the best applicants possible, and having a bigger pool increases your chances of finding someone who will pay rent on time and respect the terms of the lease and your rental property.

If you have a vacant rental property, it's not making you any rental income--so finding a quality tenant quickly is important for your bottom line.

Want to Find a Local Property Manager?

As usual,
hiring a local professional property management company
makes marketing your rental and finding a quality tenant easier, for a couple of reasons:


Professional management puts applicants at ease about rental scams: Many reputable property management companies list their available rental properties on their websites. While at first glance this may not seem like a huge deal, we've been learning from Craigslist and other rental scams, that one way responsible smart renters can be assured of NOT getting scammed is to find rentals through local property management companies, and to deal with them directly.
Efficient procedures for listing online and in print: A property management company will have an efficient procedure in place for marketing your property online, and also in print advertising. Some property management companies don't charge additional fees for advertising.
Professional signage: In addition, professional rental managers will use professional looking signage at the rental location.
Help setting monthly rents consistent with the local rental housing market. Setting the right rental price is important when marketing your rental. If rent is set too low you may get tenants that don't respect the rental enough. If it's set too high you could be pricing out quality tenants who know what the market has to offer for the price.


One more thing: going with a rental management company can set the tone for a professional contractual relationship with your renters—one in which rent is paid on time and the tenant knows maintenance and repairs will be undertaken speedily and effectively. That means you don't have to deal with tenant excuses for late or no rent, and you don't have to deal with burst water pipes at 3:00 a.m!


If you are self-managing your rental, at some point you'll find yourself with a vacant unit that you'll want to fill ASAP.
So what are the most important things to do when it comes to marketing your rental?

Write a description that grabs: Many websites offer tips on how to write appealing descriptions of your rental.  Look them over and find other rental ads that are good examples. Include the following information in your listings: rent, number of bedrooms, size, location, pet policy, smoking policy, special or unique features, contact information. Don't over-embellish.
Take great photos: Here are some tips on how to do just that for Craigslist ads from Lucas Hall, at Landlordology.
Market online: Don't ignore the Internet. More and more potential renters are using the Internet to search for available rentals and to check review sites. A recent survey of renters found that 64% of apartment renters used the Internet to find their new rental home. Craigslist, other real estate websites, and online newspapers often allow landlords to list their rentals, and sometimes for free.
Post a sign at the rental property: This is especially effective if your rental property is in a visible location. Space may be limited on the sign, but include monthly rent, number of bedrooms, pet policy, and smoking policy to filter out calls that aren't good matches. Also include a contact number


Obviously, there are many other ways you can market your rental (such as newspaper classifieds, word of mouth, neighborhood flyers, and more), but the tips above will give you a fair amount of bang for the buck.

Here are some other things you should consider:

Make sure you know the fair housing laws that apply to your rental property. Even if you are exempt, you're still required to comply with fair housing advertising requirements. Don't mess around with this!
Look here if you're wondering if you can show a rental property when you still have a tenant living in it.
Here are some additional tips, from RentingMyHouse.net.

As always, the information provided here is just that--it is for informational purposes only and under no circumstances whatsoever should it be considered legal advice. If you have any particular questions or issues, please consult an attorney.



Author Bio
Author of the Landlord Chronicles blog, Tracey March provides stories and "lessons learned" from her experience as a self-managed rental property owner. She helps owners decide if partnering with a property management company is beneficial.