I rented my house in a gated community. I provided one garage door remote and one front gate clicker to the tenants. They are asking for two garage door clickers and two front gate remotes. Each remote costs $50.00. There is nothing in the lease regarding remotes. Am I obligated to provide more than one remote?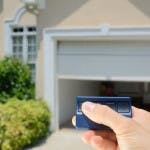 This isn't the kind of thing that gets legislated. This is between you and the tenants. So if there's nothing in the lease, you are only obligated to provide one. But think through the problem: Why do they want or need two garage door openers? What is most likely to happen if they only have one? Will they go out and have another one made? If they do, you have a security issue: You have another opener floating out there, even if they bring the original back. You could have the code on the garage door changed – but then you'd have to change your existing owner.

Want to Find a Local Property Manager?

Would the garage be left unsecured at times? Is there a security risk? Are you really worried about $50 on a lease worth over $10,000 (that could well be renewed if they're happy)?

Are you charging a premium rent? What is the norm for the area? Will someone else be able to rent to them down the block as soon as the lease is up? If you're nickel-and-diming over a garage door opener, what else are you nickel-and-diming over? If you have trouble swallowing a $50 garage door opener at the beginning of a lease when you have someone there willing to sign?

Of course, we can only see part of the story here. But my instinct is to suggest you and the tenants work this out.

One idea – so you're not out of pocket any, is to ask for a refundable deposit for the second garage door opener. This eliminates an expense on your part for now, and gives the tenants a reason to return it at the end of the lease, so they can get their deposit back.




Author Bio
Writing about personal finance and investments since 1999, Jason Van Steenwyk started as a reporter with Mutual Funds Magazine and served as editor of Investors' Digest. He now publishes feature articles in many publications including Annuity Selling Guide, Bankrate.com, and more.