Can a landlord legally continue to collect rent & allow tenancy in CA if he becomes aware of code violations in the rental? (Hsc & building) What can happen to the Landlord/tenant if tenancy continues?
- San Francisco, California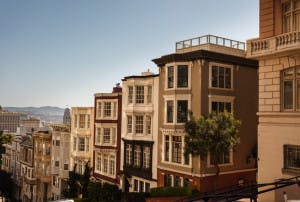 Want to Find a Local Property Manager?
In California, habitability includes the following specific warranties:
A dwelling also may be considered uninhabitable (unlivable) if it substantially lacks any of the following:

Effective waterproofing and weather protection of roof and exterior walls, including unbroken windows and doors.
Plumbing facilities in good working order, including hot and cold running water, connected to a sewage disposal system.
Gas facilities in good working order.
Heating facilities in good working order.
An electric system, including lighting, wiring, and equipment, in good working order.
Clean and sanitary buildings, grounds, and appurtenances (for example, a garden or a detached garage), free from debris, filth, rubbish, garbage, rodents, and vermin.
Adequate trash receptacles in good repair.
Floors, stairways, and railings in good repair.

In addition to these requirements, each rental unit must have all of the following:

A working toilet, wash basin, and bathtub or shower. The toilet and bathtub or shower must be in a room which is ventilated and allows privacy.
A kitchen with a sink that cannot be made of an absorbent material such as wood.
Natural lighting in every room through windows or skylights. Windows in each room must be able to open at least halfway for ventilation, unless a fan provides mechanical ventilation.
Safe fire or emergency exits leading to a street or hallway. Stairs, hallways, and exits must be kept litter-free. Storage areas, garages, and basements must be kept free of combustible materials.
Operable dead bolt locks on the main entry doors of rental units, and operable locking or security devices on windows.
Working smoke detectors in all units of multi-unit buildings, such as duplexes and apartment complexes. Apartment complexes also must have smoke detectors in common stairwells.
A locking mail box for each unit. The mailbox must be consistent with the United States Postal Service standards for apartment housing mailboxes.
Ground fault circuit interrupters for swimming pools and anti-suction protections for wading pools in apartment complexes and other residential settings (but not single family residences)




Author Bio
Writing about personal finance and investments since 1999, Jason Van Steenwyk started as a reporter with Mutual Funds Magazine and served as editor of Investors' Digest. He now publishes feature articles in many publications including Annuity Selling Guide, Bankrate.com, and more.