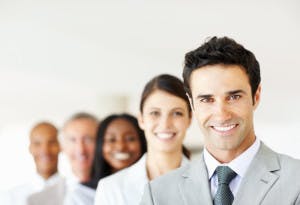 Think of the HOA board and a Property Manager (PM) as parts of an automobile. The HOA Board is the gas/brake and the steering wheel; they choose the direction they want to go, and the speed with which they want to get there. The property manager (or management team in some cases) is the engine and the tires. They help get you where you want to go!

Want to Find a Local HOA Property Manager?

Being a board member is already work enough. In almost all cases it is a voluntary position for terms of one to several years, and very rarely are board members ever compensated for all the work they do.

That being said, having a property manager can greatly reduce the work load of the board members. Anyone who has ever volunteered knows they are the most thankless jobs. Unlike volunteering at your local civic organization, not only are you a volunteer, but home owners in your development will treat you like it is your job! As if you don't have a personal life outside of the board room?!

Typically, the PM is there to reduce the workload of the board members, while taking care of the financial, administrative and physical management of the property.


1. Financial: 
Nothing can get a board and a development in more trouble than having poor financial oversight. The PM is there to make sure your HOA has enough reserves for long term repairs, makes sure that dues are paid in a timely manner, assists in filing your taxes, prepares your annual budget and tracks your spending throughout the year.

While a self-managed HOA board might mean well by focusing on not increasing the dues, the piper will come calling sooner or later. And there isn't much worse news to break to owners than handing them a special assessment to make up for years of not collecting enough dues for long term repairs and replacement items.


2. Administrative:
Making sure the books are kept, tracking expenses and income, communicating with owners in a timely manner. These are all just part of the admin work the PM does, all behind the scenes. Why anyone would want to do this part of the job for no compensation? Dealing with irate owners, going after owners in violation of the HOA's rules, enforcing collections on owners who don't pay their dues, plus all the data entry. It should give you a migraine just thinking about it!


3. Physical Management: 
Like a general contractor that oversees the plumber, roofer and electrician on a job site, the PM is there to oversee the work being performed in your development. From bidding contracts, to hiring and following up, the PM is there to make sure your HOA is getting what it pays for, while making sure you are complaint in your due diligence. The PM can help make sure your HOA is getting the qualified and properly insured vendor for the job, not just using the family/friend/cousin/drinking buddy who happens to also do work out of the back of their car!

If you value your time, hiring the right HOA property manager can be the best time management/investment any HOA board can make on behalf of the owners. It gives piece of mind knowing you have pros watching over and guiding you along the way!



Author Bio
Since 1997, real estate investor and broker Christopher Benedict has been involved in all phases of realty investment and property management. From agent, to broker and business owner, he now focuses on growing his base of investor clientele.