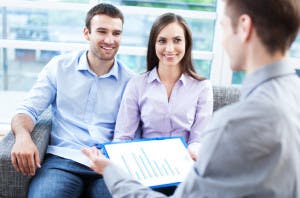 Hiring a property manager can be a lot like being wed in an arranged marriage.

Sure, you may know something about the person you are about to marry, but you will be making a long term commitment without a lot of background information to work with.

And like a marriage, you will be putting in time and effort into the relationship before you know how compatible you are!

Want to Find a Local Property Manager?

Just like a marriage, both the HOA board and the management team have to be a good fit. In some respects, just as you are interviewing for a property manager, the management firm should also consider whether they are the right fit for you as well.

So, in order to avoid problems down the line, what should you look for in a HOA property manager for your community? We suggest you follow the W's; Who, What, When & Where... (okay, and How. Not a W, but it has a W in it!). Who is the management company, and who will they have serve the community? Do they have references they can provide? If you prefer to have more control over your PM, you may decide to work with a smaller management firm.

With some larger firms, they may stipulate in their contract that they choose who manages your development. At any given time your PM can be replaced if there is turnover in the company. This can be an issue for some HOA's who prefer to have a say in who they deal with from a management company.

What services do they provide? Not all property management companies offer the same a la carte services.

Management services can and do vary from firm to firm. If you want to be more modern, ask what kind of technology they use as part of their service. If your board may prefer to still do things the old fashioned way, is the firm willing to work with your needs?

When is management on site, and how often are they available?  While this is usually written into the contract, it is an important question to ask.  Does your HOA board want more presence from management? How often does the PM do on site visits?

Be up front about your expectations, but also be prepared for the costs associated with the frequency your PM is required to visit your HOA. The more hands on you want your PM, the more money your HOA may have to shell out!

As we move forward technologically, where the company is located and where they serve the bulk of their clients plays less of a role today than it did just 10 years ago. But it still is an important factor when considering hiring a property manager.

While the PM doesn't have to live in the same town as your HOA, you should make sure they are located within a reasonable distance. The further away the PM is, the less likely they are going to want to make the long drive to visit your community.

Lastly, you will want to ask the how questions. While asking "How much is this going to cost?" may be the first question you want to ask a prospective PM, it really should be the last question you ask. More important should be questions like how often will your PM communicate with the board and the residents? How does the PM handle resident issues and legal matters? How much experience do they have when managing similar HOA's?

Making any commitment without a lot of information can be difficult. With a little preparation you should know exactly what you are looking for in a property manager. Just remember to list out your questions in advance, be patient and interview, and try not to fall in love too easy!

If you value your time,
hiring the right HOA property manager
can be the best time management/investment any HOA board can make on behalf of the owners. It gives piece of mind knowing you have pros watching over and guiding you along the way!




Author Bio
Since 1997, real estate investor and broker Christopher Benedict has been involved in all phases of realty investment and property management. From agent, to broker and business owner, he now focuses on growing his base of investor clientele.