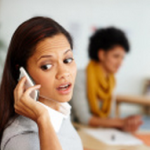 Every property owner thinking of renting their home or condo has a fundamental decision to make: How much time, effort, and money do I want to put into renting my property, and what accountability would be worth delegating to a
professional property manager
? Most analyses focus on return on investment as the starting point for analysis. I would start with an even more crucial dimension of investing:
Safety of capital
.

1. Lawsuits & Liability
Want to Find a Local Property Manager?

Retaining a professional, full-time property manager can go a long way to
minimizing the landlord's exposure to lawsuits
. Landlord compliance issues are legion – and landlords can get slapped with lawsuits, judgments and nasty fines from a hundred different directions. Unless you are already an experienced property manager,
it's almost a full-time job just keeping up with changing laws and regulatory requirements
.

Blow it just once, and a single $50,000 fine or judgment in a lawsuit can destroy many years of property management fees that you thought you saved! In some cases, you could have the entire property stripped from you, over an issue you didn't even know existed. However, an on-the-ball property manager can help head trouble off at the pass, and keep you from accidentally running afoul of the law and applicable regulations.


Mandatory Acts

Fair Housing Act
Federal Fair Housing Amendments Act of 1988
Title VI of the Civil Rights Act of 1964
Americans with Disabilities Act (ADA)
Architectural Barriers Act of 1968
Age Discrimination Act of 1975
Fair Credit Reporting Act
Soldiers and Sailors Act

Laws & Regulations

Zoning laws
Noise ordnances
OSHA regulations
Eviction procedures
Licensing and permitting
City landlord/tenant laws
State landlord/tenant laws
Anti-discrimination statutes
Building and construction codes
Homeowners association issues
Condominium law issues and boards


2. Enhance Rental Value

Of course, good property management isn't all about keeping you out of hot water with regulators and the courts. The best property managers should be bringing upside value to the table as well.

Here are a number of things great property management teams do that can actually help enhance the sale and rental value of your property:


Security
Monitoring for vandalism/illegal activity
Routine painting, update fixtures and plumbing
Lawn care, gardening and landscape maintenance
Marketing properties and finding appropriate tenants
Monitoring rental trends in the area so you can charge what the property is worth.

3. Tenant Search & Marketing

Your time is valuable, too. That's true whether you want to spend your time at your job or running your business, enjoying time with your hobbies and family, or hunting for new properties to add to your portfolio. A good property manager handles the thousands of routine tasks and interactions that can come up every month, and saves you time so that you can concentrate on other activities.

Here are some things that your property manager will do for you that will save you time:


Screening tenants
Taking applications
Showing the property
Updating advertisements
Fielding phone calls from tenants
Market research
Handling repairs and maintenance tasks
Paperwork and accounting




Author Bio Writing about personal finance and investments since 1999, Jason Van Steenwyk started as a reporter with Mutual Funds Magazine and served as editor of Investors' Digest. He now publishes feature articles in many trade publications including Annuity Selling Guide, Bankrate.com, and more.




Self-Question Checklist
Reasons Not  to Hire a Property Manager

The do-it-yourself model may work out if one or more of the following applies to you:


You actually enjoy the day-to-day challenge of landlording.
You have ice water in your veins when it comes to evicting people you like.
You are retired and don't do much else with your time.
You don't mind your phone ringing at odd hours with plumbing emergencies and noise complaints.
You need all your rental income to cover your expenses, and you have little or nothing else in the way of reserves. Property management companies typically charge between 5 and 10 percent of the rent.
You are an experienced landlord and an expert at all the laws and regulations concerning landlord/tenant law, credit checks, construction and zoning.

Reasons to Hire a Property Manager
A management company
may be an even better value if any of the following apply:


You work or are involved in a business other than landlording. The care of a rental property can easily take 10-20 hours each month, and you can't always choose what hours!
You have hobbies or family interests, and spending time with these pursuits is important to you.
You are concerned about safety of capital and liability.
You don't want 3 AM phone calls.
You don't want to chase people down to collect their rent every month.
You don't want to personally handle the legal eviction procedure.
You are in a position to give up a small amount of income now for greater appreciation and higher rental value over time.
You aren't personally a home maintenance expert.
You live more than a few miles away from your rental property.
You don't want to deal with problem tenants.

Latest Answered Questions
Find Property Managers Near You
Select Property Type
Single Home or Condo (Valued up to $300K)

Single Home or Condo ($300K to $500K)

Single Home or Condo ($500K to $1 Million)

Single Home or Condo (Over $1 Million)

Multi-Family (2-4 units)

Multi-Family (5-19 units)

Multi-Family (20-99 units)

Multi-Family (100+ units)

Homeowners Association (2-49 units)

Homeowners Association (50-99 units)

Homeowners Association (100+ units)

Condominium Association (2-49 units)

Condominium Association (50-99 units)

Condominium Association (100+ units)

Retail (Up to 9,999 sqft)

Retail (10,000 - 100,000 sqft)

Retail (100,000+ sqft)

Office (Up to 9,999 sqft)

Office (10,000 - 100,000 sqft)

Office (100,000+ sqft)

Warehouse/Distribution (Up to 100,000 sqft)

Warehouse/Distribution (100,000+ sqft)

Light Manufacturing (Up to 100,000 sqft)

Light Manufacturing (100,000+ sqft)

Parking Garage

Biotech/Mission-Critical

Vacation (1-2 units)

Vacation (3+ units)

Other Associations (Hotel, Resort etc.)

Mobile Home Community