In this digital world, where information can be accessed quickly and at any time, managing your online reputation as a property management company is critical. Learning how to access this information and keep it updated in a timely manner however, can be difficult if you do not know where to begin. The property management software, Yardi Voyager, provides a reputation management feature. In addition, property managers can utilize the online leasing and resident services and property marketing sites. We spoke with Brad Setser, VP of Marketing, to learn more.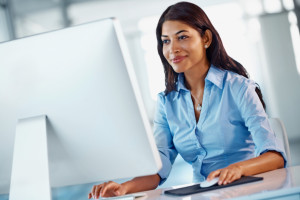 APM: Please describe the product and its function.
Brad: Yardi Voyager is our flagship property management and accounting platform. Voyager, plus a suite of complementary products, creates a full real estate management solution-operations, accounting and ancillary processes and services with portfolio-wide business intelligence and platform-wide mobility-for all types of real estate. We recently launched the latest version of Yardi Voyager, called Yardi Voyager 7S. One of the most significant aspects of 7S is that it's browser-agnostic, which means the entire program can be run from any mobile device as easily as from a desktop. All new Voyager clients adopt 7S and we're upgrading our existing clients.
APM: What made you develop your product?
Brad: We know that many people conduct much of their business, personal as well as work-related, on the go.We responded by developing Voyager 7S to help our clients meet the mobile expectations of their residents, tenants and investors. We wanted to make Voyager a one-stop solution where users can conduct all marketing, leasing and property maintenance operations from any mobile device. This accessibility helps our clients attract tenants and residents, retain them with convenient online services, perform maintenance, procurement and other operations more efficiently, and satisfy investors and owners with complete transparency.
APM: For property managers who do not have a lot of time to differentiate between products, why does your product stand out from the competition?
Brad: With Voyager, commercial and multifamily property managers can integrate all front- office and back office systems into a holistic "single stack" system that any user can access from one source, quickly and efficiently. The system is integrated properly and interfacing is not necessary, and efficiency is gained because all information is in one place and easily accessed. For example, property availability, recorded in Voyager, is listed immediately on a property marketing site. A host of ancillary products-such as lead tracking, materials procurement, budgeting, online resident services, revenue management, utility billing management and others- can be rolled out faster and cheaper without interfaces or custom software. Furthermore, comprehensive business intelligence comes faster and easier because compilation of a portfolio's worth of information is automated.
APM: Describe a memorable moment with a customer and what they said about the product.
Brad: One client, Encore Enterprises Inc., is a REIT with a mixed portfolio. Their CFO and COO recently said, "Voyager is the only solution that combines our entire portfolio into one version of the truth. It satisfies all of our vertical market management obligations." That pretty well sums up what we're trying to accomplish.
APM: Pick a specific feature of the product and tell me why this feature stands out to you and your own experience with it.
Brad: I'll pick RENTCafe, our full online leasing and resident services solution, because it encompasses all the mobility, efficiency and client service elements that I've discussed so far. Residents see available apartment units, floor plans, apply online- including getting screened- and complete the leasing process, including lease execution and signing up for renters insurance. A resident portal lets residents pay rent, submit maintenance requests and renew their leases. Most notably, social media tools enable reputation management and residential referral programs, and there is a fully functional Facebook property site in which all of this can be done right in Facebook. Of course all of this can be done from a tablet or smartphone. One client said that when marketing point solution vendors tell her about their great new mobile product, she replied, I already have a great mobile product, a great way for people to get on their smartphones and use our services, so I don't need that. All this adds up to higher occupancy and satisfied residents.
APM: If we talked to your top three customers, how would they describe your product?
Brad: The common thread across any survey of our client base-and we serve organizations of all sizes in the public, private and nonprofit sectors-is that our products help them increase their revenues and NOI, increase efficiency and improve service. One commercial client spoke of using our products to expand into new markets, win contracts and earn industry awards. Another commercial property owner credited us for cutting one-third of the time needed to prepare 10-year cash flow projections for their 200-property portfolio. Per-invoice processing costs dropped by 60% for another client thanks to our automated procure to pay solution. Multifamily property management companies report an average 2-5% revenue increase over market with our revenue management product. These are the outcomes we strive for with our product development and client service efforts.
To Sum It Up!
Yardi Voyager is property management software with several built-in features providing property managers the ability to streamline all their day-to-day tasks. Property managers can access their information from any location, and use features like the online reputation management system to track and manage apartment reviews and comments.
Like this article? Check out other similar articles with information on technology resources on our Property Management Tech Tools Page!
Trust is the most important factor in establishing a new business relationship. In this world of increasing online collaboration, signals you send about your credibility even BEFORE someone engages with you directly can have a huge impact on the amount of new business you receive via the web.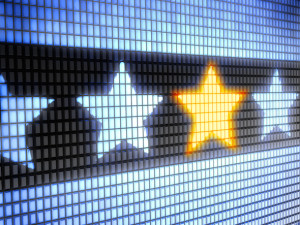 What's more, there are a number of barriers to providing a good first impression. The proliferation of review sources can cause you to lose control of these first impressions. Our goal at All Property Management is to provide visitors to our site with the best access to trusted, high-quality, professional management services such as yours. With that in mind, we've developed our trust badges to help you make that important first impression.
Managing your online reputation is a business imperative. Unfortunately, property management is one of those fields where review sites can put you at a disadvantage because the reviews tend to be quite polarizing. On most review sites that have property manager reviews, the number of one-star reviews outweighs even 5-star reviews with very few in-between. That's the result of many reviewers, often angry renters, who had a particularly bad experience or homeowners that had a costly misunderstanding. And in the case of those with good experiences, they seldom take the time to write reviews.
One Solution: Viable Trust Badges
Trust badges can convey an immediate sense of credibility to your business. A third party verifies if you are qualified, thoroughly tested or some other characteristic that immediately validates your business. As you probably know there is an entire industry for supplying web-based trust badges, with companies charging $1,000-$2,000 for you to display their badge on your website. With this is mind, how do you ensure that the badges you use are sufficient to get that wavering user, who is assessing you for the first time, to reach out?
At All Property Management, we can play a key role in convincing your potential customers that property managers on our site are properly licensed and that comparing among them will yield the best results for consumers. Further, we find that property managers that use our service tend to be some of the best in the business because they are actively willing to compete on value and service levels to win new customers. Therefore we offer two ways to reflect your affiliation with us:
1. Our Featured Manager badge, which signifies that you are a properly vetted and sanctioned property manager on the nation's leading property manager network; and
2. Our Visitor's Choice badge, which is awarded to our most popular firms as indicated by their volume of business with APM.
Your exposure on All Property Management's nationwide directory is just a small part of your company's online exposure. Be sure to regularly monitor your company's social media accounts and review sites and stay on top of online information about your business. Then take any necessary steps to address and correct negative comments and reviews. Try to resolve outstanding disputes in a diplomatic way. Offer solutions or discounted services to unhappy homeowners and tenants.
By keeping your online reputation clean and accurate, you'll create a higher level of trust in your business. And not just with prospective customers but also with existing customers, ensuring their continued business over the years and your continued success.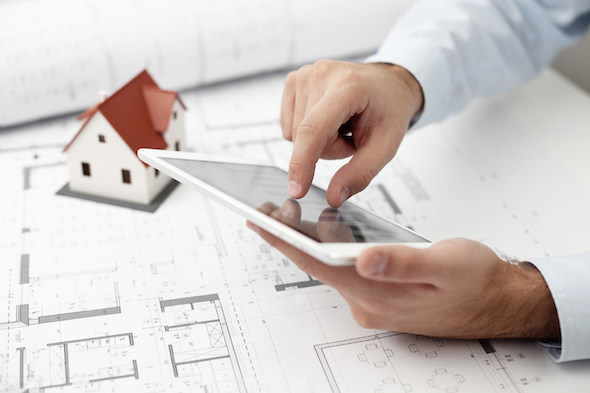 Some habits are difficult to let go. For example, property inspectors are familiar with using the pen and clipboard method when conducting property inspections. With everything going digital these days, it is hard to find software that maintains the familiarity of traditional inspection reports. Snap Inspect is property inspection software that keeps the traditional checklist method for inspection reports, but provides these reports in an easy-to-understand digital format. We spoke with Sam Ovens from Snap Inspect to learn more.
APM: Hi Sam, it would be great if you could go into more detail about Snap Inspect.
Sam: Snap Inspect is property inspection software that works on iPad, iPhone or Android devices. Residential, commercial and vacation property management companies use it. For example, vacation rental management companies when families rent a home out for several days near Disney amusement parks. Basically, it allows a property management company to take their existing pen and paper forms and move them inside SnapInspect. We don't change the checklist companies are used to using. We also don't change the process that companies are used to using. We try not to change anything other than moving it from pen and paper to digital. We try not to interrupt the way they're used to working. We try and make their reports look exactly how they want them to look. The key reasons why someone would choose SnapInspect over the competition is because we can customize their checklists to be exactly how they want it. We can make the finished PDF reports that they email their clients look identical to what they're currently using, whereas other property inspection apps force you to use their format.
APM: Can you talk about some of the features that SnapInspect offers?
Sam: Well, our most popular feature, offered only by SnapInspect, is the video walk-through. You can do an inspection, use a checklist, write comments, take photos, and you can also do a video walk‑through of the property. SnapInspect helps create the report, turn it into a PDF, and then place a thumbnail of the video inside the report for people to access. There is also a URL they can go to if they have a printed version and are unable to click on the thumbnail. They are directed to a unique page where they can view a walk‑through video of the property, and also receive a normal condition report. Regardless of what city, state or country they are in, property investors can access the walk-through video and access the paper report. Property investors have a clear idea about the condition of their property.
APM: If we were to talk to your top three customers, what would they say?
Sam: Our top three customers are large companies. They have experience with our competition. They've tried and tested most of the inspection products available and assessed them thoroughly. These guys are spending thousands of dollars a month on software because they have so many offices. These are national franchises, and big real estate chains. Often the head office is trying the product, and when they're sure they've found the best one, they mandate it for their entire franchise. Once they've picked one, they let their franchise know, "It's now mandatory to use this product." However, in order for them to mandate a product like that, they have to do a thorough test. They've tested the three major competitors, side- by- side for 6 months, out in the field and everything, and they chose SnapInspect.
APM: What's the background story with SnapInspect?
Sam: I actually did not have a background in property management. I just remember watching my parents' house go through an inspection. The guy walked around with a pen and paper, and I thought there must be a better way to do this. Everyone has smartphones, and everyone uses apps. Why is the property management industry still using pens and paper? I started calling different types of property management companies to learn how they handle property inspections. Even the biggest, most tech‑savvy companies were still using pen and paper. I could not believe it. I decided to mock up an idea. I was just drawing and talking to different developers. Eventually I found a development company that could do it for an affordable price. I went back to all the people I know and said, "Hey guys, I'm thinking about doing this thing. What do you think?" They all loved it. So I built it. We started off small, with just five to ten users, added some more, and the number has been increasing ever since. We constantly try to improve the product, and our software is used globally. Our main customer base is the US though. We have more customers in the United States than any other property inspection app.
APM: That's a really unique background. It sounds like you just wanted to create a simpler product for home inspection reports.
Sam: I just wanted to solve a problem.
APM: Is there anything else you would like potential customers to know?
Sam: I'd be happy to do a special deal on SnapInspect for all of your customers. We can offer 10% off the monthly SnapInspect prices.
To Sum It Up!
SnapInspect is inspection software designed with the property manager in-mind. SnapInspect keeps the traditional property inspection, checklist format, in an effort to make the transition process easy. SnapInspect also offers a very unique feature, the walk-through video! Property investors can take comfort in knowing that wherever they are located they can receive their inspection reports along with a video to see their property's current status.
Like this article? Check out other similar articles with information on technology resources on our Property Management Tech Tools Reviews Page!