POP QUIZ:
What happens when more than 2,000,000 visitors choose a common selection of property management companies?
ANSWER:
AllPropertyManagement.com's 2013 Visitors' Choice Awards!
—————–
At All Property Management, we are passionate about promoting best practices for managing rental properties and associations, and we strive to help rental property owners find the right resources to run their businesses. We think that professional property managers bring a wide range of expertise and efficiencies to this process that benefits property owners and tenants alike.
With this in mind, we are pleased to announce the recipients of our 2013 Visitors' Choice Award. Out of the more than 2,000 active property management companies in our network, these 300 companies were most often selected by the more than 2 million visitors who came to our web site last year. These companies are organized below by state, presented without order of rank. Congratulations to all the winners!
The 300 Most-Popular Property Management Companies in America
ALABAMA
GK Houses, Birmingham
ARIZONA
Saving Grace Investments, Glendale
Real Property Management East Valley, Mesa
Rentals America, Mesa
All County Prestige, Phoenix
Clients First Realty, Phoenix
GoldenWest Management Phoenix, Phoenix
Gorenter, Phoenix
Northpoint Asset Management Phoenix, Phoenix
Renters Warehouse, Phoenix
Real Property Management Titanium, Scottsdale
Bancroft and Associates, Tucson
Real Property Management Titanium, Tucson
Fort Lowell Realty Property Management, Tucson
CALIFORNIA
APG Properties, Anaheim
Blackstone Realty & Management, Beverly Hills
Marples Property Management, Brentwood
A&M Property Management, Campbell
LRS Realty and Management, Chatsworth
Southern California Property Management, Chino Hills
HomeTeam Property Management, Chula Vista
Noble Real Estate Services, Chula Vista
Power Property Management, Culver City
North County Property Group, Del Mar
Real Property Management California Coast, El Segundo
Eagle Property Management, Elk Grove
Real Property Management Select, Fairfield
White Glove Property Management, Fullerton
DMM Property Management, Gardena
Prellis Property Management, Granada Hills
West Point Property Management, Huntington Beach
LRS Realty and Management, Irvine
Blue Sapphire Homes, Lafayette
UNYGLOBE Management, Los Angeles
Liberty Property Management, Modesto
All County Property Management West, Monterey Park
Black Diamond Management, Oakland
LRS Realty and Management, Ontario
Desert Property Management and Investments, Palm Springs
My Smart Lease, San Bernardino
Real Property Management Titanium, San Diego
Pacific Union Property Management, San Francisco
Intempus Realty, San Jose
LRS Realty and Management, San Diego
ProEdge Property Management, Scotts Valley
L B Property Management Inc, Sherman Oaks
RentToday, Southern California
All County Community, Temecula
Real Property Management Titanium, Temecula
Mesa Property Management, Upland
Rockwood Property Management, Westlake Village
Secure One Properties, Westlake Village
Lido Property Management, Anaheim
Penmar Management, Lomita
PMI-Silicon Valley, San Jose
Pristine Property Management, Downey
Real Property Management Beach Cities, Long Beach
Real Property Management San Diego Shores, San Diego
D&M Management, San Diego
COLORADO
Denver Property Management & Leasing, Centennial
Real Estate Solutions, Centennial
All County Colorado Springs, Colorado Springs
Centre Point Properties Residential, Denver
Northpoint Asset Management CO, Denver
Woodruff Property Management, Denver
Secure Asset Management, Englewood
Echo Summit 16 Touch Management, Greenwood Village
Zeato Property Management, Statewide
Renters Warehouse Denver, Westminster
CONNECTICUT
Real Property Management Hartford Metro, Newington
Service 1st, Shelton
Pro Property Management, Waterbury
DISTRICT OF COLUMBIA
Citylights Realty Group, Washington
Nomadic Real Estate, Washington
Real Property Management DC Metro, Washington
Urbane Results, Washington
FLORIDA
MREI Professional Management, Brandon
Douglas Realty & Dev., Cape Coral
Exit Realty Professionals Elite, Clermont
International Real Estate Company, Coral Springs
Danon Management Group, Delray Beach
Home Solutions Property Management, Fort Lauderdale
Real Estate Management Advisors, Fort Lauderdale
Realty Services Property Management, Fort Myers
Planet Realty & Management, Jacksonville
Property Management Pros, Jacksonville
Florida Coastal Property Management, Jacksonville Beach
Dennis Realty, Lutz
Affinity Management Services, Miami
Professional Management and Association Services, Miami
Southern Star Realty and Management, Miami
Management Miami, North Miami
Bosshardt Property Management, Ocala
RealSource Property Management, Ocoee
Collins Property Managers, Orange Park
All County Premier Property Management, Orlando
Bahia Property Management Orlando, Orlando
Orlando Realty and Property Management, Orlando
Camelot Property Management, Pompano Beach
Angel Property Management & Real Estate, Tamarac
Bahia Property Management Tampa, Tampa
CHRESTATE, Tampa
Rent It Network, Tampa
Rent Solutions, Tampa
WrightDavis Real Estate, Tampa
All County Elite Property Management, West Palm Beach
Allied Property Management Group, West Palm Beach
Property Management Pros, West Palm Beach
Real Property Management Metro Orlando, Winter Park
GEORGIA
Meridian Management Group, Atlanta
Real Property Management Peachtree, Atlanta
Renters Warehouse Atlanta, Atlanta
Sentry Management, Atlanta
Real Property Management Executives Greater Atlanta, Buford
Bartow Real Estate Group, Cartersville
Myers Team Realty, Loganville
Avenue Real Estate Marietta, Marrietta
WEGO Property Management, McDonough
My Home Spot, Roswell
Central Georgia Realty Main Office, Senoia
Solutions Realty Network, Tyrone
ILLINOIS
Prestige Management Solutions, Arlington Heights
Chicagoland Leasing and Property Management, Aurora
Chicagoland Leasing and Management, Chicago
In Business Real Estate, Chicago
Real Property Management Group, Chicago
Westward Management, Chicago
Letts Property Management, Downers Grove
Real Property Management Suburban Chicago, Franklin Park
First Class Realty, Lake Villa
RE/MAX Synergy Residential, Orland Park
D&R Property Management and Realty, Richmond
Real Property Management West Suburban Chicago, Warrenville
Grid 7 Properties, West Dundee
INDIANA
Real Property Management Indianapolis Metro, Indianapolis
KANSAS
National Property Management Group, Lenexa
Oz Accommodations, Lenexa
MASSACHUSETTS
J. Butler Property Management, Andover
Real Property Management Boston, Jamaica Plain
Martin Property Management, Waltham
MARYLAND
REMAX American Dream, Baltimore
Weichert Realtors, Columbia
Renters Warehouse Maryland, Elkridge
Realty Group Property Management, Gaithersburg
Metropolis Condominium Management, Hyattsville
Reside Real Estate & Property Management, Lanham
Goldberg Group PM, Montgomery County
Tidewater Property Management, Owings Mills
Coakley Realty Management, Rockville
Real Property Management Capital, Rockville
Prudential PenFed Realty, Statewide
MICHIGAN
Du'Bose Realty Group, Detroit
Mutual Property Management, Farmington
One Step Realty, GrandRapids
DeHaven Property Management Corporation, Lansing
Stellar Properties & Management Group, Livonia
Aspect Properties, Rochester
East Side Property Services, Rochester
Real Property Management Metro Detroit, Troy
NCDG Realty & Property Management MI, Wayne County
North Bloomfield Properties, West Bloomfield
MINNESOTA
Homes For Now, Apple Valley
Northpoint Asset Management MN, Edina
Tradewind Properties, Maple Grove
ASK Property Management, Minneapolis
R.E.I. Property Management, Minneapolis
Renters Warehouse, Minnetonka
Realty Connect, Shakopee
Place Property Management, Minneapolis
MISSOURI
CJ Real Estate, Blue Springs
Oz Accommodations, Cass County
Worth Clark Realty, Chesterfield
Northpoint Asset Management MO, Kansas City
Elite Property Management, St. Charles
Real Property Management Gateway, St. Charles
REI Liaison, St. Charles
Pyramid Realty Group, St. Louis
Waters & Associates Realty, St. Louis
Avenue Residential Leasing & Management, Town and Country
NORTH CAROLINA
Group 15 Real Estate, Charlotte
Northpoint Asset Management NC, Charlotte
Premier Rental Property Management, Charlotte
Property Management Inc. Carolinas, Charlotte
APS Realty Group, Clemmons
Park Avenue Properties, Cornelius
All Property Solutions, Greensboro
Alarca Property Management, Mooresville
NEW HAMPSHIRE
Granite Commercial Group, Bedford
Real Property Management Premier Network, Hooksett
Total Solutions Property Management, Manchester
NEW JERSEY
South Jersey Property Management, Cherry Hill
Abacus Avenue Property Management, Hoboken
HOA Billing, Jersey City
MEM Property Management Corporation, Jersey City
Craig Raymond Properties, Marlton
Real Property Management Central New Jersey, Matawan
Cervelli Management, North Bergen
RE/MAX Unlimited, Rancocas
T.R.M. Property Management, Trenton
Samroz, Rutherford
NEW MEXICO
Real Property Management Albuquerque, Albuquerque
Real Property Management Rio Grande, Albuquerque
Town and Country Diversified Realty, Albuquerque
NEVADA
GoldenWest Management Las Vegas, Las Vegas
PMI Las Vegas, Las Vegas
Real Property Management Las Vegas, Las Vegas
Simply Property Management-Paielli Realty, Las Vegas
LVRE, Las Vegas
RE/MAX Affiliates Property Management, Henderson
Advanced Management Group, Las Vegas
NEW YORK
Newgent Management, Brooklyn
Tristate Property Management Services, New York City
Acela Property Management, Newburgh
Real Property Management New York Gold, Queens
The Cabot Group, Rochester
NYC Apartment Management, Manhattan
OHIO
Hayes Realty and Property Management, Canton
RE/MAX Edge Realty, Canton
REM Commercial, Canton
Real Property Management Greater Cincinnati, Cincinnati
Property Management Pros, Cleveland
NCDG Realty & Property Management Columbus, Columbus
Property Management Pros, Columbus
Real Property Management Midwest, Columbus
Gem City Property Management, Dayton
Real Property Management Dayton, Dayton
NCDG Realty & Property Management Dayton, Tipp City
OREGON
Blue Key Property Management, Portland
Passadore Properties, Portland
PENNSYLVANIA
Your Local Leasing Company of Delaware County, Broomall
Wexford Property Management, Glenside
Del Val Property Management, Malvern
Atlas Property Management, Philadelphia
Tague Real Estate, Pittsburgh
Mace Property Management, Pittsburgh
Onyx Management Group, Southampton
Real Property Management Delaware Valley, Wayne
SOUTH CAROLINA
Park Ave Properties- SC, Myrtle Beach
TENNESSEE
Clark Simson Miller, Knoxville
Property Management Pros, Nashville
TEXAS
Property Management Pros, Austin
Real Property Management LoneStar, Austin
Michael Brady Realty, Colleyville
Leap Property Management, Dallas
Local Dwelling, Dallas
Schuster Property Management, Dallas
Passive Income Properties, Dallas / Fort Worth
Northpoint Asset Management Dallas, Fort Worth
Leap Property Management, Fort Worth
360 Realty & Property Management, Houston
Green Residential, Houston
Precision Realty, Houston
Renters Warehouse Houston, Houston
Tramco Realty, Houston
Trend Property & Management, Keller
Remarkable Property Management, Richardson
McCaw Properties, Roanoke
Birdy Properties, San Antonio
Century 21 United Davalos, San Antonio
Larsen Properties, San Antonio
Liberty Management, San Antonio
Red Wagon Realty, San Antonio
Wick-Mullins Realty and Property Management, Spring
Rave Property Management, Round Rock
RealManage, Multiple States
UTAH
PMI of Utah, Lehi
KeyRenter, Midvale
Northpoint Asset Management UT, Salt Lake City
Premier Real Estate Services, Salt Lake City
Secure Property Management, Salt Lake City
Real Property Management Elite, West Jordan
Strategic Property Management, West Jordan
Elite Realty Management, Sandy
VIRGINIA
Safe Property Services, Alexandria
Prudential PenFed Realty, Fairfax
Legum & Norman, Falls Church
Property Management Inc. Richmond, Glen Allen
Real Property Management Pros, Haymarket
Patriot Properties, Leesburg
Property Management Pros, Northern Virginia
Advance Realty Specialists, Richmond
Dodson Property Management, Richmond
Great Richmond Rentals, Richmond
The Wright Choice Richmond Realty Group, Richmond
Flat Fee Landlord, Vienna
Atlantic Coast Property Management, Virginia Beach
Real Property Management Hampton Roads, Virginia Beach
The Kris Weaver Real Estate Team, Virginia Beach
Northern Virginia Property Management, Springfield
WASHINGTON
Real Property Management of N. Puget Sound, Everett
Lakeshore Corporation, Kirkland
Real Property Management Today, Lakewood
Yates, Wood & MacDonald, Seattle
Full Service Property Management, Seattle
MacPhersons Property Management, Shoreline
T-Square Properties, Woodinville
Brink Property Management, Seattle/Bellevue
WISCONSIN
Real Property Management Southeast Wisconsin, Milwaukee
Performance Asset Management, Wauwatosa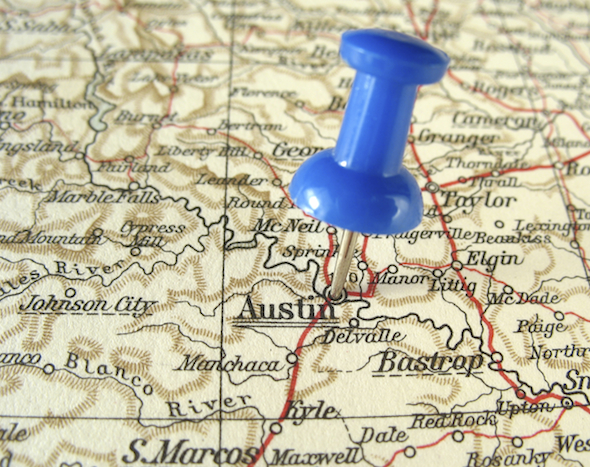 Austin is the 11th most populous city in the US, and the capitol of Texas. It is known for being a liberal enclave in a generally conservative state, giving rise to the unofficial slogan of some residents, "Keep Austin Weird."
Government, education, technology, biotech, and business have strengthened Austin's reputation as one of Texas' major metropolitan areas. The city is also known for its live music opportunities, including Austin City Limits and South by Southwest. Austin offers many other cultural and recreational opportunities, including theater, museums, and an impressive park and recreation system.
Austin's public schools generally rank very well compared to other cities. The city also does well in crime rankings: the FBI Unified Crime Report rates Austin the 2nd safest major US city. The unemployment rate in Austin is an enviable 5.6%, with 22,500 new jobs being added in 2013.
All in all, Austin seems like a great place to live–even the weather is great! Heck, after doing the research for this article, I'm considering a trip to Austin myself. It seems like a really interesting, open-minded, and diverse city. And I bet I can find a really great cup of coffee there too!
So, with jobs, education, recreation, and culture looking fantastic, how are the real estate and rental markets doing? Well–pretty much as you'd guess. It seems lots of people want to live in Austin, which means there's an increased demand for housing, and consequently prices are going up.
Austin Real Estate
According to local experts, the Austin real estate market is in for "another stellar year." The population of the Austin metro area has been growing consistently, and is currently estimated to be about 1.87 million. With demand projected to be 2.2 million by 2020, more housing units need to be built.
As of January, home sales had increased 4 percent year over year. The median single-family home price in January was $211,800, reflecting an increase of 7 percent since early 2013. Housing inventory is low at about 2 months, and average days on the market is also low, at about 63 and down from 72 in January 2013.
Austin Rental Market
As of January, more than 17,000 apartments were under construction. The vacancy rate is about 4.2%. The average apartment rent in Austin is $1159, with increases of 6% for one-bedroom apartments in the past 6 months, and 3% for two-bedroom apartments during the same period.
As in Seattle, many Austin real estate experts are anticipating the rise in popularity of micro-apartments. Although these "apodments" tend to be associated with a NIMBY attitude in the neighborhoods, these small units are popular among younger people, and more affordable.
Are you a property manager or landlord in Austin? How does the rental market seem to you? Are there frantic hipster rental applicants knocking down your doors?
Please comment–we'd love to hear.
By Tracey March
Property managers know, when a new listing becomes available, getting a new tenant as quickly as possible is the goal. However, there are multiple steps to posting advertisements for available properties. Property managers constantly need to be near their computers to track and update their listings. The Landlord App, is an app that allows property managers to track their new listings without being near their computer. We spoke with Rob Rappold, from the Landlord App, based out of Michigan, to learn more.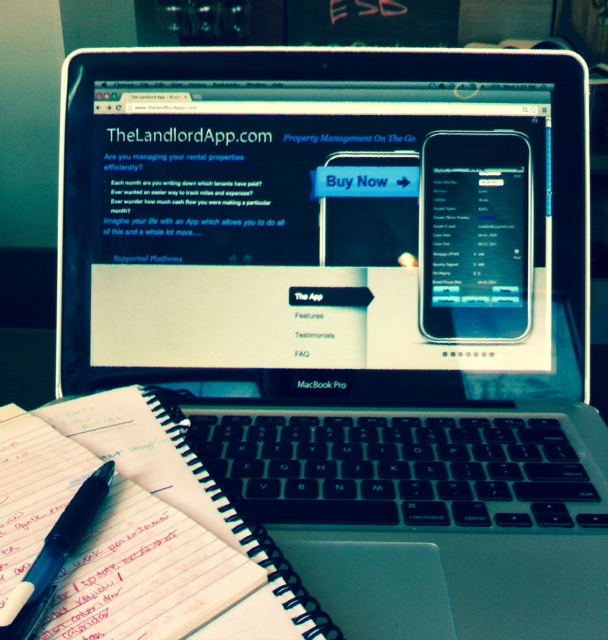 APM: Tell us more about your product.
Rob: Our product is a time maximizing tool for landlords. It enables them to manage their properties and organize operating costs through a smart phone.
APM: What made you develop your product?
Rob: The LandlordApp was born out of necessity from managing my own properties. Difficulty in tracking down rents, expenses paid and how much I was actually earning each month gave birth to the idea of a property management app. After looking on the app stores and not finding anything that did what I needed it to do, I began researching how to create the app. I did not know about app development and knew very little about software development. It was a long and arduous path, and I actually used a lot of the things I read about in the "4 Hour Work Week" to help me along the way.
APM: What makes your product stand out?
Rob: Functionality is the key to The LandlordApp. I have been in the rental business for over 10 years now, and I feel have a good rhythm for what it takes to manage my properties. I am constantly trying to simplify the property management process by adding new features to the app. Additionally, we are very receptive to our customers and critics by incorporating requested modifications. Our current efforts are focused on taking all of our improvements and repackaging them into a new, redesigned from the ground- up LandlordApp Pro- Version.
APM: For property managers who do not have a lot of time to differentiate between products, why does your product stand out from the competition?
Rob: The LandlordApp stands out from the competition for a couple of reasons that are also the cornerstones to our business philosophy. First, we are constantly striving to improve our product by incorporating new techniques and technology to simplify the property management process. Second, we do not believe in making our customers pay a ridiculous amount for a tool that helps them manage their property. Our business model is to allow customers to add as many properties as they own and not charge any premiums for additional functionality. Paying the one time download fee for The LandlordApp gives our customers access to all the functionality and future upgrades. Third, we believe in completely satisfying our customers. We provide one- on- one customer support if there is any issues with our app.
APM: Describe a memorable moment with a customer and what they said about your product.
Rob: Over the last couple years, I have had the pleasure of speaking with several clients. The most memorable was a gentleman from my hometown who was shocked to see his area code pop up when I returned his call. He was astonished to find out that he was talking directly to the developer of The LandlordApp, and that I was from the same area as him. He was a very funny guy, and kept cracking jokes about telling his wife that he was talking to a millionaire. I assured him that was not the case, resolved his question, but not before agreeing to meet up sometime per his request. Several months later, we ended up meeting after a local REO meeting. His knowledge in the world of commercial properties helped us tremendously with new ideas for our pro- version. Having the opportunity to meet and learn from folks who have been doing this longer than me has been a wonderful second order effect.
APM: Pick a specific feature of the product and tell me why this feature stands out to you and your own experience with it.
Rob: There are a few features that I pride myself on developing, and they are unique to The LandlordApp. The one that helps me the most, while on the road, which ironically not too many people are aware of, is the advertising function. I post my vacant properties frequently on popular websites like Craigslist, almost daily to keep them at the top of search lists. The advertise function simplifies the posting to these websites by keeping all the property information stored in the app so that you just have to copy and paste it onto the website of your choice. Before this feature, I would have to use my home computer, find my listing information, copy it and populate the advertisement. Now when I am traveling, it is always there ready for me to post.
APM: If we talked to your top three customers, how would they describe your product?
Rob: They would say it is a stress reducer, time maximizer, and provides great bill and utility tracking services.
APM: Is there anything else you would like your customers to know?
Rob: All feedback is welcome. We enjoy hearing all the different ways we can improve our app.
To sum it up!
Tracking new listings is tricky for property managers. Property managers need to constantly monitor their posts, and in some cases update on a daily basis. The Landlord App gives property managers more flexibility in their day-to-day operations, including the ability to track new listings all from their phone.
Like this article? Check out other similar articles with information on technology resources on our Property Management Tech Tools Reviews Page!