Remember the time your roommate did not pay you back for utilities on time? Or the other time your landlord called you for past due rent, but you knew you paid your portion already? Splitting costs between roommates can be difficult, especially for the roommate whose name is on all the bills. PayByGroup is an efficient way to collect money for rent, utilities, and other group payments. Property managers can recommend PayByGroup to help diffuse difficult roommate situations. APM spoke with Kevin Shepherd to get more insight about PayByGroup.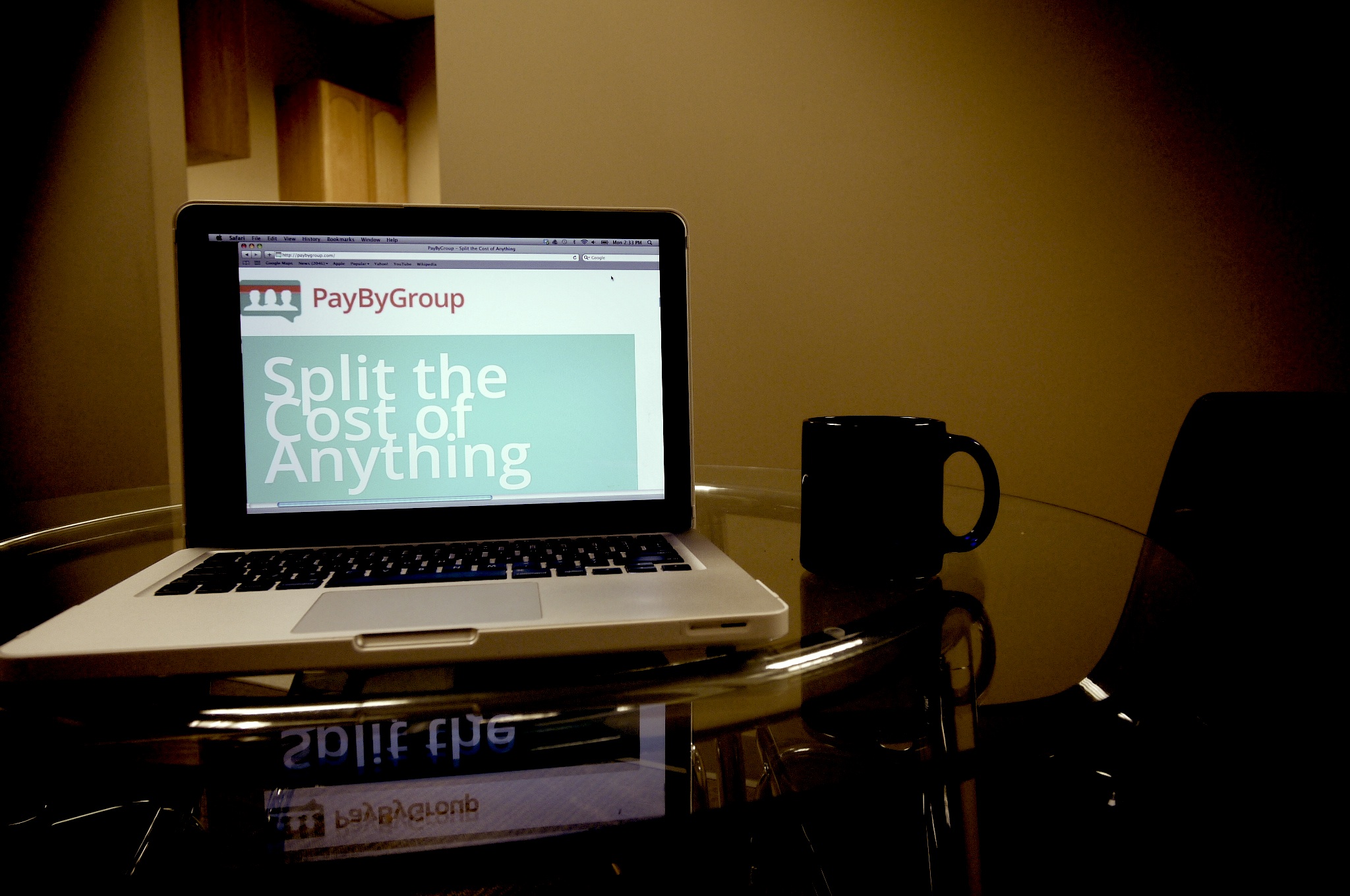 APM: I actually browsed the website, and I sent the link to a friend because she sets up big group events. I told her, "I think I found something perfect for you." Can you please provide more details about PayByGroup?
Kevin: Sure thing. We've two products. We have a merchant facing product and consumer facing product. For the vacation rental industry, we focus more on the merchant facing product, and try to exist almost like a PayPal button for groups on our merchant's checkout page. The consumer product side helps someone like your friend, an organizer who gets groups together on the fly that ends up paying. Once the money is collected, it pays directly to that organizer's bank account. On the merchant side, the merchant offers PayByGroup through checkout flow. Once the group collects the total amount due, PayByGroup enables them to pay directly to the merchant.
APM: Could property managers use this to make it easier for tenants to pay on-line?
Kevin: We actually see this in both the real estate and vacation rental sector. With real estate, we see tenants using it to collect rent from one another. The most common scenario we see generally involves college students or young adults. I myself live with two other guys, and we use PaybyGroup every month just so I don't have to put it all in my account; they pay to me. Basically, my roommate can join PaybyGroup, which in turn will deposit to their money into my bank account, and then I can write the check.
Property managers can offer it, and tenants can pay rent independently. Pay rent in one lump sum, but from different people, which is helpful.
APM: I could see how property managers can benefit from this.
Kevin: The technology makes PayByGroup useful. PayByGroup sends reminders in a timely manner and takes the awkward pressure off the group organizer. The group organizer will not shoulder the burden to round the group up, hassle people for money, fund it themselves, or worry about being paid back.
That's what we're good at, we get groups to come together and make it happen. Typically one roommate says, "OK, I'm the one in charge of rent. I will ask John and Fred every month for the rent check." Now this individual can invite them to PayByGroup. It will handle reminders for, and notify the user when the other people in the group sign up. Everyone can see who pays and it holds each person accountable for their portion. For something like rent, it's great.
APM: What do you think makes your product stand out from other similar products? Do other services like this exist?
Kevin: Actually, we're the only one with a merchant focus. One company does what we do in terms on the consumer side. PayByGroup takes away the uncertainty from the organizer; he or she will know when the payment arrives. Once the user receives the notification, he or she can make the payment via check or credit card.
APM: I saw the customer reviews that you sent me. Can you describe the feedback received from merchants?
Kevin:It's all been very positive. Again, for right now, we focus more on the vacation rental property management than the real estate side. I would imagine the same ideas still apply. Any agent who deals with customers or tenants on a day-to-day basis can simplify multi-party transactions. Property managers will find value in PayByGroup and simplify the rent collection process.
APM: Is there anything else you would like our readers to know about PayByGroup?
Kevin: PayByGroup simplifies a process that traditionally creates friction and requires a lot of coordination. This in turn becomes an inconvenience for the merchants. PayByGroup makes it easy on both sides. As a result, payments happen faster.
To Sum It Up!
Both property managers and tenants can benefit from PayByGroup. This service makes collecting group payments easy. Property managers can either use or recommend this service to maximize timely rent payments. Roommates can use this to split their rent and take away the awkwardness that comes during rent collection time.
Property managers who wish they could work while enjoying the view form their own balcony might want to try Property Management Cloud. Information is accessible from anywhere using this cloud based property management program. Property managers can choose between five versions, but each comes with at least twenty features. Features include a tenant portal, online rent collection, accounting, business support and detailed property information. We spoke to Stewart Phillips, from Property Management Cloud, to discuss this property management resource.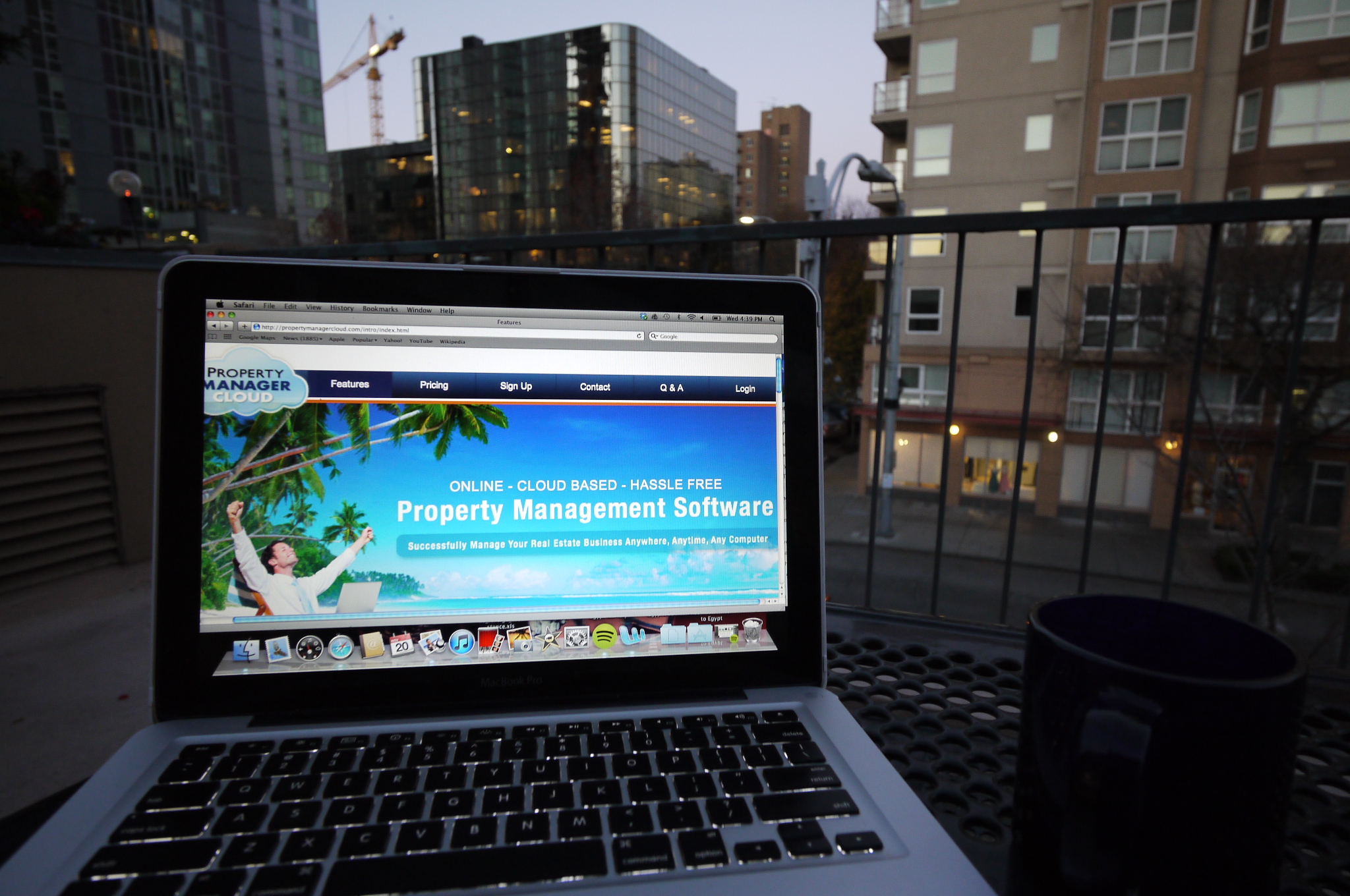 APM: Describe Property Management Cloud and its features.
SP: Property Management Cloud is online software that a property manager or investor owner can manage their property and keep track of all their leases, tenants, and maintenance. You do not need to install it on a computer; you can access it from anywhere. Staff can work from different locations and can also work together concurrently.
APM: What makes your product stand out from other property management resources?
SP: I cannot speak for other software but I do believe ours is simple to use. We try to make our program simple and easy to learn. Property managers do not need to spend a lot of time learning how to use Property Management Cloud. We also commit to making our product affordable. I think the ease in use and affordability makes us stand out when you compare us to other property management software.
APM: Is there a specific feature of the product that stands out to you, something you think is different from other property management software?
SP: I think it is the ease in use. Property managers receive a few simple instructions from us. We also have online rent collection free of charge to the user.
APM: If we talk to your top three customers, how do you think they would describe Property Management Cloud?
SP: Our users praise our quality customer support. We are a smaller company, but I think our users appreciate our accessible our staff is and how fast issues are resolved.
APM: Is there anything else you would like property managers to know?
SP: We are offering a 4 month completely risk free trial at the link below. This special price is not available through our website so please take advantage.
specialoffer4.propertymanagercloud.com
To Sum it up
Between emergencies and unexpected maintenance issues, property managers are always on call. Property Management Cloud allows property managers to take their office anywhere, and solve issues without being in the office. Property Management Cloud provides at least 20 features, but property managers can choose between five versions and find the best fit for them.
Property managers often deal with the hassle of calling tenants for rent collection, and witness roommate tension when one roommate is behind on their rent. This issue is solved with RentPost. RentPost is property management software that allows tenants to pay their rent online, offers an automated rental payment service, and lets roommates see who submitted their rent. All Property Management spoke with Jacob Thomason, from RentPost, to learn more about their product.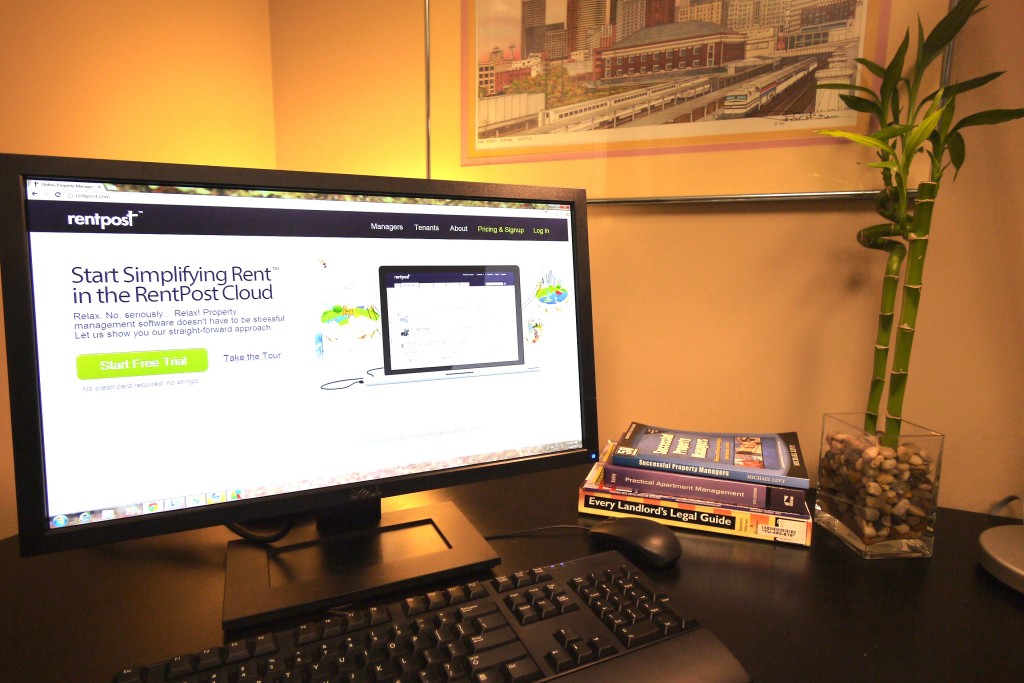 APM: How would you describe RentPost?
JT: It is an online property management software. We connect tenants with their property managers. We also connect managers with the owners and vendors. This enables everyone to collaborate in real time through one simple service. Work orders are submitted by tenants, and the work orders go directly into the workflow for property managers. Property managers assign these tasks to vendors and follow up on the work order status. They can update the status, mark it as complete, and attach photos and documents. It becomes a collaborative experience. Tenants can also make online rental payments through the system. They can pay their rent automatically. RentPost records all of the requisite journal entries, and there is private messaging between everyone in the system. Owners can access their financials, units under management, and work orders currently in progress. We provide tools for everyone, and connect everyone together in what can be described as a social platform.
APM: Can you tell us more about the social platform?
JT: It begins with the private messaging. You submit your work order online. The work order is combined with previous work orders to create a common thread enabling a communication space. Property managers view the work order and assign vendors to fix the problem. We do not have a standard log-in for everyone. Each tenant receives their own log-in to the system. You have roommates within the system as well. Roommates can communicate with each other, and also see if one another paid their rent on time. These system ties everyone together.
APM: That does seem like a great way to ease the tension between roommates and opens the lines of communication. When you talk to customers, is that some of the feedback they provide you? What are the things that they usually say that makes your product stand out?
JT: Users say they are impressed with how easy it is to use the software. This is the biggest thing that we hear from our customers. Then of course there are several little features, but everyone has their own thing. There is no one specific feature that everyone loves. We also hear a lot about the ease of the software.
APM: Great, is there anything else you want customers to know about this property management resource?
JT: We offer a 30 day free trial on all our plans. There is actually no credit card required to get started. We certainly welcome everyone to go ahead and set- up a trial account, put in their units, and start playing around with the program.
There is also a simple Excel Spreadsheet that imports the unit and tenant data. As soon as a property manager creates an account, their account is fully populated with their units, tenants, and lease terms. At that point they can dive in and start using the system.
To sum it up
RentPost provides a great platform that allows tenants, property managers, and vendors to communicate with one another. Tenants specifically can receive their own log in, pay rent, and submit work orders. Collecting rent is no longer a hassle with Rent Post and property managers can connect with their tenants online at any time, and access their property management information.