Are property owners (property management in charge of an apartment complex) in Lompoc, California required to have regular electrical inspections? If so, how often?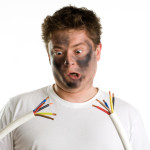 There are two levels of law to look at here – state and local law. In this case, Lompoc is in Santa Barbara County.
I did not find a specific schedule or requirement for rental property electrical inspections on any given timetable – other than for Section 8 rentals, discussed below. However, as a rental property owner, you should be aware of the minimum habitability standards under California state law:




Effective waterproofing and weather protection of roof and exterior walls, including unbroken windows and doors.
Plumbing facilities in good working order, including hot and cold running water, connected to a sewage disposal system.



Want to Find a Local Property Manager?




Gas facilities in good working order.
Heating facilities in good working order.
An electrical system, including lighting, wiring and equipment, in good working order.
Clean and sanitary buildings, grounds and appurtenances (for example, a garden or a detached garage) which are free from debris, filth, rubbish, garbage, rodents and vermin.
Adequate trash receptacles in good repair.
Floors, stairways and railings in good repair.
In addition, the rented property must have all of the following:
A working toilet, wash basin, and bathtub or shower. The toilet and bathtub/shower must be in a room that is ventilated, and that allows for privacy.
A kitchen with a sink, which cannot be made of an absorbent material (for example, wood).
Natural lighting in every room through windows or skylights. Unless there is a ventilation fan, the windows must be able to open at least halfway.
 Safe fire or emergency exits leading to a street or hallway. Stairs, hallways and exits must be kept litter free. Storage areas, garages, and basements must be kept free of combustible materials.
Operable deadbolt locks on the main entry doors of rental units, and operable locking or security devices on windows.
Working smoke detectors in all units of multi-unit buildings, such as duplexes and apartment complexes. Apartment complexes also must have smoke detectors in common stairwells.
Landlords' Duty to Inspect the Premises





You do have a duty to inspect the premises before turning possession over to a tenant. But California law recognizes that the landlord's ability to enter the property after a tenant takes possession is limited. Landlords have no continuing duty to inspect a leased unit after the tenant takes possession, according to this professional journal article from Consumer Attorneys of California. The author explains:


California
Civil Code section 1954 significantly limits a landlord's ability to enter a tenant's premises during the tenancy term. Thus, absent knowledge of a dangerous condition, landlords are not liable on a negligence theory for defects that develop during the tenant's occupancy. (Civ. Code Section 1954; Uccello v. Laudenslayer (1975) 44 Cal.App.3d 504,514).

Section 8

Also, the rules are different if you want to rent under the Section 8 Low Income Housing program. If you want to rent under Section 8 in Santa Barbara County, here is the Landlord's Information Packet issued by county officials.

Your unit will undergo a thorough livability inspection prior to certification and at least annually, and that inspection will include the basic electrical systems in the unit.

Here's a checklist of commonly missed inspection items.

I would have a detailed discussion with a licensed electrician landlords' insurance broker as soon as possible, however – especially if the property is relatively old, both to protect your tenants and yourself. For example, some older properties still have aluminum wiring. Aluminum wiring is more than 55 times more likely to create a fire hazard than copper wiring. Replace aluminum wiring as soon as possible.

Allstate Commercial Lines, Farmers, Liberty Mutual, Fireman Funds, MetLife and The Hartford have all indicated that they will not provide coverage for aluminum wiring at all, even with mitigation.

Other signs of electrical trouble include:




Blown fuses
Breakers that trip regularly.
Outlets that are warm to the touch
Discolored plastic over outlets
2-pronged sockets
Arcing and flying sparks
"Tingling" sensation when touching an appliance or outlet.
Lack of ground fault circuit interrupters – especially in bathrooms and kitchens (These became standard safety devices around 1990)





Even absent a specific statutory requirement, it's a good idea to have a licensed electrician inspect the property every five years or so for emerging issues.




Author Bio
Writing about personal finance and investments since 1999, Jason Van Steenwyk started as a reporter with Mutual Funds Magazine and served as editor of Investors' Digest. He now publishes feature articles in many publications including Annuity Selling Guide, Bankrate.com, and more.




Latest Answered Questions
Find Property Managers Near You
Select Property Type
Single Home or Condo (Valued up to $300K)

Single Home or Condo ($300K to $500K)

Single Home or Condo ($500K to $1 Million)

Single Home or Condo (Over $1 Million)

Multi-Family (2-4 units)

Multi-Family (5-19 units)

Multi-Family (20-99 units)

Multi-Family (100+ units)

Homeowners Association (2-49 units)

Homeowners Association (50-99 units)

Homeowners Association (100+ units)

Condominium Association (2-49 units)

Condominium Association (50-99 units)

Condominium Association (100+ units)

Retail (Up to 9,999 sqft)

Retail (10,000 - 100,000 sqft)

Retail (100,000+ sqft)

Office (Up to 9,999 sqft)

Office (10,000 - 100,000 sqft)

Office (100,000+ sqft)

Warehouse/Distribution (Up to 100,000 sqft)

Warehouse/Distribution (100,000+ sqft)

Light Manufacturing (Up to 100,000 sqft)

Light Manufacturing (100,000+ sqft)

Parking Garage

Biotech/Mission-Critical

Vacation (1-2 units)

Vacation (3+ units)

Other Associations (Hotel, Resort etc.)

Mobile Home Community