Legal
Q: Can a divorce affect a property management contract?
My ex-husband and I own a home in Colorado. He signed a contract with our property manager, and they currently will not speak with me because the contract is in his name, can they do this?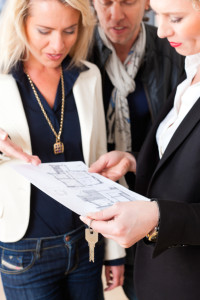 This sounds more like a family law issue than a property management issue. The first place I usually look in any situation with legal issues is to governing documents—perhaps your divorce decree or any other agreements you have that deal with your marital property. These documents could address the issue directly. If they don't, or if you're not sure how to interpret them, it's probably best to contact the attorney who handled your divorce.

Is it possible that you and your ex-husband formed a business to own and manage the property, and that he has authority in the business documents to make management decisions on behalf of the business?

Want to Find a Local Property Manager?

If you do own the property with your ex-husband and there are no agreements as to how it should be managed, or designating him as a decision-maker or your agent, try presenting the property management company with a copy of the deed or tax record listing you as an owner, and let them know that as a co-owner you think you should have been a party to the property management contract.

 


As always, don't consider this legal advice. Before taking any action, consult with an attorney licensed in your state.



Author Bio
Author of the Landlord Chronicles blog, Tracey March provides stories and "lessons learned" from her experience as a self-managed rental property owner. She helps owners decide if partnering with a property management company is beneficial.




Latest Answered Questions
Find Property Managers Near You
Select Property Type
Single Home or Condo (Valued up to $300K)

Single Home or Condo ($300K to $500K)

Single Home or Condo ($500K to $1 Million)

Single Home or Condo (Over $1 Million)

Multi-Family (2-4 units)

Multi-Family (5-19 units)

Multi-Family (20-99 units)

Multi-Family (100+ units)

Homeowners Association (2-49 units)

Homeowners Association (50-99 units)

Homeowners Association (100+ units)

Condominium Association (2-49 units)

Condominium Association (50-99 units)

Condominium Association (100+ units)

Retail (Up to 9,999 sqft)

Retail (10,000 - 100,000 sqft)

Retail (100,000+ sqft)

Office (Up to 9,999 sqft)

Office (10,000 - 100,000 sqft)

Office (100,000+ sqft)

Warehouse/Distribution (Up to 100,000 sqft)

Warehouse/Distribution (100,000+ sqft)

Light Manufacturing (Up to 100,000 sqft)

Light Manufacturing (100,000+ sqft)

Parking Garage

Biotech/Mission-Critical

Vacation (1-2 units)

Vacation (3+ units)

Other Associations (Hotel, Resort etc.)

Mobile Home Community