Legal
Q: Do I need a real estate license to manage property in Minnesota?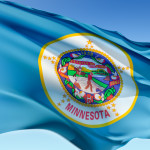 What year did Minnesota DOC require a real estate license to do property management?

Looks like it goes back at least to 2004, with an amendment to
Minnesota
Statutes,
Section 58 [82.46][RENTAL SERVICES.]
:

"A rental service shall obtain a real estate broker's license before engaging in business or holding itself out as being engaged in business.  No person shall act as a real estate salesperson on behalf of a rental service without first obtaining a real estate salesperson's license on behalf of the rental service."

Want to Find a Local Property Manager?

This was new language inserted to the previous version of the statutes with the Governor's signature on the amendment bill making the new bill law as of May 15
th
, 2004 at 9:45 PM. (You can verify that by scrolling to the bottom).

Minnesota did increase the experience requirement to obtain a brokers' license in 2011. The new requirement is you must have at least three years experience out of the last five in order to take the brokers' exam in the state of
Minnesota
. For more information, contact the
Minnesota Department of Commerce.



Author Bio
Writing about personal finance and investments since 1999, Jason Van Steenwyk started as a reporter with Mutual Funds Magazine and served as editor of Investors' Digest. He now publishes feature articles in many publications including Annuity Selling Guide, Bankrate.com, and more.




Latest Answered Questions
Find Property Managers Near You
Select Property Type
Single Home or Condo (Valued up to $300K)

Single Home or Condo ($300K to $500K)

Single Home or Condo ($500K to $1 Million)

Single Home or Condo (Over $1 Million)

Multi-Family (2-4 units)

Multi-Family (5-19 units)

Multi-Family (20-99 units)

Multi-Family (100+ units)

Homeowners Association (2-49 units)

Homeowners Association (50-99 units)

Homeowners Association (100+ units)

Condominium Association (2-49 units)

Condominium Association (50-99 units)

Condominium Association (100+ units)

Retail (Up to 9,999 sqft)

Retail (10,000 - 100,000 sqft)

Retail (100,000+ sqft)

Office (Up to 9,999 sqft)

Office (10,000 - 100,000 sqft)

Office (100,000+ sqft)

Warehouse/Distribution (Up to 100,000 sqft)

Warehouse/Distribution (100,000+ sqft)

Light Manufacturing (Up to 100,000 sqft)

Light Manufacturing (100,000+ sqft)

Parking Garage

Biotech/Mission-Critical

Vacation (1-2 units)

Vacation (3+ units)

Other Associations (Hotel, Resort etc.)

Mobile Home Community