Our property management co-owns in-house maintenance company and rips us off--builder has 3 votes to 2. Help!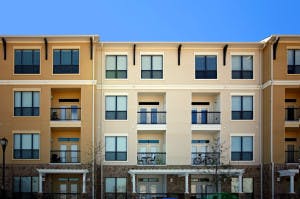 Depending on the circumstances, you may have an actionable claim against the directors. This is because Indiana law – like most jurisdictions – considers HOA and community association board members to be fiduciaries.

Under the law, a fiduciary has the highest duty of care to their constituents, and are expected to act entirely in the best interests of the people they represent. All their actions in the capacity of a director must be undertaken in a spirit of utmost good faith.

Want to Find a Local Property Manager?

No self-dealing is allowed, and the law is very strict on conflicts of interest. The ethical standards required of a fiduciary are the most exacting ones under the law.

If you have members of the board who are connected to the builder, management or maintenance company, and who are voting to line their own pockets, they may be acting in violation of their special position of trust as a fiduciary.

Things get a little dicey, though, if homeowners within an association sue the association – because it's a little like suing yourself. You can, however, bring an action against individual directors for breach of fiduciary duty. (For those of you who are directors in associations, it's a good idea to carry D&O insurance, or directors' and officers' liability insurance, for this reason!).

Getting Specific

In recent years,
Indiana
has been especially aggressive about enforcing the requirement of condo and association directors to act as fiduciaries. The state legislature passed a law in 2011 allowing the state 
Attorney General to regulate boards in a way similar to other non-profit associations
, and the state has brought a number of lawsuits against directors as a result.

Specifically, House Enrolled Act 1058 allows the Indiana Attorney General to initiate legal enforcement action if the AG finds that a board member has "knowingly or intentionally used the board member's position on the board to commit fraud or a criminal act against the association or the association's members.

One prominent case is discussed in detail 
here.
"Board members have a fiduciary duty to serve in the interest of those they represent," said an
Indiana
Attorney General's Office spokesperson regarding this case. "Our office is committed to protecting homeowners and will continue to bring actions against violators who misuse their positions for personal gain."

You can bring a lawsuit privately – though this could be an expensive proposition, especially if you don't prevail in court. Alternatively, you could file a complaint with the 
Indiana Attorney General's Office, Homeowner Protection Unit
.

You can file a consumer complaint with the Office of the Attorney General. You can download the form 
here,
or file using the online option.

In either case, though, you must complete, print, sign and mail the complaint form, along with copies  (do NOT send your originals), of all relevant supporting documentation to the following address:


Consumer Protection Division
Office of the Indiana Attorney General
302 W. Washington St., 5th Floor
Indianapolis, IN 46204
 

You can also request a complaint form by calling 1-800-382-5516 or 317-232-6330.


You might also want to check out this other Ask a Pro question: Q: My condo association dues are being misused, what can I do?



Author Bio
Writing about personal finance and investments since 1999, Jason Van Steenwyk started as a reporter with Mutual Funds Magazine and served as editor of Investors' Digest. He now publishes feature articles in many publications including Annuity Selling Guide, Bankrate.com, and more.