Legal
Q: Do I need a broker's license if I own the PM company?
Does an owner of a Property Management Firm LLC in New Mexico also need to be a licensed managing broker if they hire a qualifying broker to manage the daily activity of the company?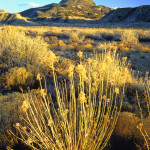 No, you don't have to be a licensed broker to own a company, as long as there is a responsible qualifying broker, says Sandy Lee Pasquale, President of the
Realtors Association of New Mexico
and Principal of Eastside Property Management in Albuquerque, New Mexico, and 40-year veteran of the industry. The management company
must
conduct its property management activities under the auspices of a
licensed qualifying broker
. This qualifying broker, however, could be an employee
other
than the owner.

Want to Find a Local Property Manager?

In any case, the Real Estate Commission of New Mexico only issues two types of real estate licenses: associate broker and qualifying broker. There is no formal "licensed managing broker" designation in New Mexico.

For property management, The relevant statute is New Mexico, Title 16, Chapter 61,
Part 24 (Property Management.)
Note that the statute makes repeated references to the term "qualifying broker." This
could
be the owner, but there is no requirement that it be so.

Think of it: It has to be this way – otherwise, if a licensed managing broker owner of a property management firm suddenly died, leaving his or her ownership membership interest to heirs, the company would have to cease activities until the heir or heirs sold the company or got licensed themselves.

Clearly, this would not be a workable solution for tenants, managers or brokers, as it would lead to disruption of too many essential services and functions. Nevertheless, an owner/broker arrangement is probably the norm in New Mexico. It is, however, not uncommon for multi-owner companies to have only one managing broker among the owners. Husband/wife teams are common, for example, with one holding a managing brokers license and attending to those responsibilities, and the other managing the offices and administration of the company.

If the qualifying broker in such a company passed away, the company would not cease to exist, of course. The surviving owners would have to immediately hire someone with a qualifying broker's license to keep the company operating. Owners do not do not need to have a qualifying brokers' license, as long as there is someone with a qualifying brokers license carrying out the functions of Title 16, Chapter 61, Part 24 linked above.

Yes, unlicensed persons in
New Mexico
can manage properties on salary, not commission, for a single owner. They may not work for more than one owner. However, untrained, unlicensed managers can cause unwanted liability problems for landlords by unwittingly running afoul of federal, state and local laws that licensed property management professionals are well aware of.

"If I can leave readers with a single takeaway, it's this – property owners should always engage a licensed professional for property management," says Pasquale.




Author Bio
Writing about personal finance and investments since 1999, Jason Van Steenwyk started as a reporter with Mutual Funds Magazine and served as editor of Investors' Digest. He now publishes feature articles in many publications including Annuity Selling Guide, Bankrate.com, and more.




Latest Answered Questions
Find Property Managers Near You
Select Property Type
Single Home or Condo (Valued up to $300K)

Single Home or Condo ($300K to $500K)

Single Home or Condo ($500K to $1 Million)

Single Home or Condo (Over $1 Million)

Multi-Family (2-4 units)

Multi-Family (5-19 units)

Multi-Family (20-99 units)

Multi-Family (100+ units)

Homeowners Association (2-49 units)

Homeowners Association (50-99 units)

Homeowners Association (100+ units)

Condominium Association (2-49 units)

Condominium Association (50-99 units)

Condominium Association (100+ units)

Retail (Up to 9,999 sqft)

Retail (10,000 - 100,000 sqft)

Retail (100,000+ sqft)

Office (Up to 9,999 sqft)

Office (10,000 - 100,000 sqft)

Office (100,000+ sqft)

Warehouse/Distribution (Up to 100,000 sqft)

Warehouse/Distribution (100,000+ sqft)

Light Manufacturing (Up to 100,000 sqft)

Light Manufacturing (100,000+ sqft)

Parking Garage

Biotech/Mission-Critical

Vacation (1-2 units)

Vacation (3+ units)

Other Associations (Hotel, Resort etc.)

Mobile Home Community