Legal
Q: Do I need a broker's license to collect rent on vacation rentals?
In the state of Washington if a "manager" collects rents from individually owned homes (usually short term tourist rentals), do the books and passes on the net proceeds [go] to owners? Does he need a brokers license?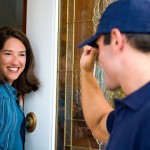 Good question! And a bit of a can of worms!

In Washington, "real estate brokerage services" include "performing property management services, which includes with no limitation: marketing; leasing; renting; the physical, administrative, or financial maintenance of real property; or the supervision of such actions."
See RCW 18.85.011 (16)(h)
.

Honestly I'm not sure about your management of short-term rentals in Washington since I've never dealt with them.

Want to Find a Local Property Manager?

I suspect there's an exemption for vacation rentals somewhere, so for clarification I actually called the Washington Real Estate Commission's Regulatory and Enforcement Unit.

So, I would suspect that for your residential rentals (those longer than 30 days), you probably do need a broker's license unless you fall into one of the exemptions listed in the Revised Code of Washington (see
RCW 18.85.151
and elsewhere). I'm not a licensed lawyer in Washington, so for any clarification about what that means specifically for your situation, I would definitely suggest contacting an attorney or the Washington Real Estate Commission.

The
Washington
Real Estate Commission person I spoke with indicated that if I were to manage a short-term rental he thinks I'd be exempt (perhaps under the exemption for hotels), but couldn't locate the specific rule—but let me make this clear: I wouldn't rely on that until you get some kind of confirmation.


As always, please don't consider this legal advice, because it's not. I'm not a licensed attorney. Before taking any action, consult with professional licensed in your state.



Author Bio
Author of the Landlord Chronicles blog, Tracey March provides stories and "lessons learned" from her experience as a self-managed rental property owner. She helps owners decide if partnering with a property management company is beneficial.







Be notified when a new answer is posted by subscribing to our Ask a Pro newsletter.




Latest Answered Questions
Find Property Managers Near You
Select Property Type
Single Home or Condo (Valued up to $300K)

Single Home or Condo ($300K to $500K)

Single Home or Condo ($500K to $1 Million)

Single Home or Condo (Over $1 Million)

Multi-Family (2-4 units)

Multi-Family (5-19 units)

Multi-Family (20-99 units)

Multi-Family (100+ units)

Homeowners Association (2-49 units)

Homeowners Association (50-99 units)

Homeowners Association (100+ units)

Condominium Association (2-49 units)

Condominium Association (50-99 units)

Condominium Association (100+ units)

Retail (Up to 9,999 sqft)

Retail (10,000 - 100,000 sqft)

Retail (100,000+ sqft)

Office (Up to 9,999 sqft)

Office (10,000 - 100,000 sqft)

Office (100,000+ sqft)

Warehouse/Distribution (Up to 100,000 sqft)

Warehouse/Distribution (100,000+ sqft)

Light Manufacturing (Up to 100,000 sqft)

Light Manufacturing (100,000+ sqft)

Parking Garage

Biotech/Mission-Critical

Vacation (1-2 units)

Vacation (3+ units)

Other Associations (Hotel, Resort etc.)

Mobile Home Community