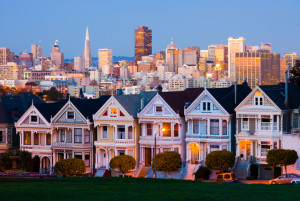 Want to Find a Local Property Manager?

Do you have an apartment rented out? The Ellis Act allows the City of San Francisco to sharply restrict the amount you can raise the rent by each year – even when the lease term is up.


Nonpayment of rent, habitual late payment, or frequent bounced checks
Illegal use of dwelling
Violating a rental agreement (and continuing to violate it after a written notice from the landlord.
Substantial damage to the dwelling or unit, or creating a substantial burden on the ability of neighbors to quietly enjoy their own units
Expiry of a lease and refusal of the tenants to execute a lease extension
Refusal of ordinary and reasonable access for the purposes of repairs and renovations.
Subleasing to an unapproved subtenant.
The landlord moves in. But the landlord must have at least a 25 percent ownership interest, and must not own a comparable property anywhere that is currently vacant in order to evict someone in this manner.
A close relative of the landlord plans to move into the dwelling (this only works if the landlord lives in the building.)
Sale of a unit that has already gone 'condo,'
The destruction or demolition of the dwelling unit.
Pulling all the units on the same property form the rental market
Substantial renovation of a property, requiring the tenant to leave while renovations are ongoing.
Lead paint abatements.
Expiration of a "good Samaritan" period of 60 days. This is evoked when a dwelling is damaged or destroyed and a landlord rents another dwelling to the occupant at a below-market value rent.

As a result, many landlords, thwarted in their desire to set rents at market rates by the 'just cause' requirement to evict, and by their inability to reset rates when leases expire, are just shutting down their rental properties altogether – evicting everyone – and selling to developers. Evictions of this type are soaring, up 170 percent over the past two years.



Author Bio
Writing about personal finance and investments since 1999, Jason Van Steenwyk started as a reporter with Mutual Funds Magazine and served as editor of Investors' Digest. He now publishes feature articles in many publications including Annuity Selling Guide, Bankrate.com, and more.




Latest Answered Questions
Find Property Managers Near You
Select Property Type
Single Home or Condo (Valued up to $300K)

Single Home or Condo ($300K to $500K)

Single Home or Condo ($500K to $1 Million)

Single Home or Condo (Over $1 Million)

Multi-Family (2-4 units)

Multi-Family (5-19 units)

Multi-Family (20-99 units)

Multi-Family (100+ units)

Homeowners Association (2-49 units)

Homeowners Association (50-99 units)

Homeowners Association (100+ units)

Condominium Association (2-49 units)

Condominium Association (50-99 units)

Condominium Association (100+ units)

Retail (Up to 9,999 sqft)

Retail (10,000 - 100,000 sqft)

Retail (100,000+ sqft)

Office (Up to 9,999 sqft)

Office (10,000 - 100,000 sqft)

Office (100,000+ sqft)

Warehouse/Distribution (Up to 100,000 sqft)

Warehouse/Distribution (100,000+ sqft)

Light Manufacturing (Up to 100,000 sqft)

Light Manufacturing (100,000+ sqft)

Parking Garage

Biotech/Mission-Critical

Vacation (1-2 units)

Vacation (3+ units)

Other Associations (Hotel, Resort etc.)

Mobile Home Community