Located in Texas, San Antonio is the second most populous city in the state, and is located about 75 miles west of Austin. Named for Saint Anthony of Padua, the city has a rich history of Spanish influence as evidenced by the city's five missions, four of which are in the San Antonio Missions National Historical Park.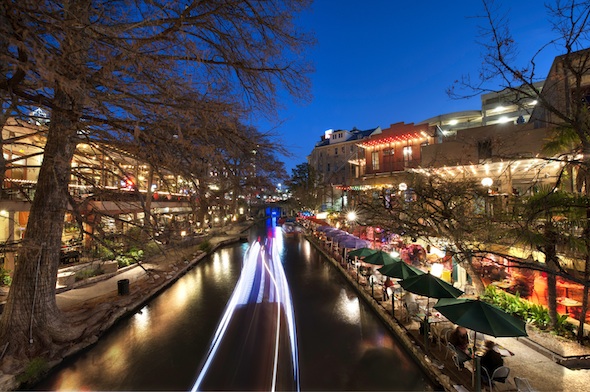 About San Antonio
Known in the 1800s primarily as a center for the cattle industry, the city is now home to several military bases, including Lackland Air Force Base and Randolph Air Force Base. Just outside the city are Camp Bullis and Camp Stanley. San Antonio is reputed to be very family friendly, and certainly the River Walk, the Alamo, and Six Flags helped garner that reputation.
San Antonio Demographics
With about 1.3 million inhabitants, San Antonio is the 7th most populous US city, and its population is increasing faster than the US population as a whole. About 63 percent of the population identifies as Hispanic or Latino. 26.8 percent of the population is 18 years of age or younger; 10.4 percent are 65 years of age and over. From 2008-2012, the homeownership rate in San Antonio was 57 percent–less than the average rate for Texas, which was 63.9 percent during the same period.
San Antonio Housing Market
In 2013, the housing market in San Antonio posted its best year since 2006. According to the San Antonio Board of Realtors, there were more than 23,000 home sales in San Antonio last year, with the median price for a single-family home being $170,200. Housing inventory is at about 4.2 months according to a local real estate group. Current projections from Corelogic Case-Schiller are for prices to increase 3.7 percent between Q3-2013 and Q3-2014.
While in the past San Antonio has been recognized for its stable and affordable home prices, recently cheaper housing is becoming more challenging to find. Reports are that fewer affordable homes are being built while more luxury type homes are increasing.
San Antonio Rental Market
Realpage.com reports that for the third quarter of 2013, average apartment rents in San Antonio were $813/month, up 1.7 percent, a lower rate than other major Texas metro areas. Occupancy fell .5 percent to 93.9 percent, partly due to the addition of new apartments, which may have reduced rental demand for older units. According to RealPage, lthough San Antonio has not performed as well as other Texas rental markets, it's performing well for San Antonio.
Are you a property manager in San Antonio? We'd love to hear how the rental market is performing,please let us know in the comments.
Please join the conversation, and follow and like us on Twitter, Facebook, and Google+ to get updates on the rental market and issues facing property managers.
By Tracey March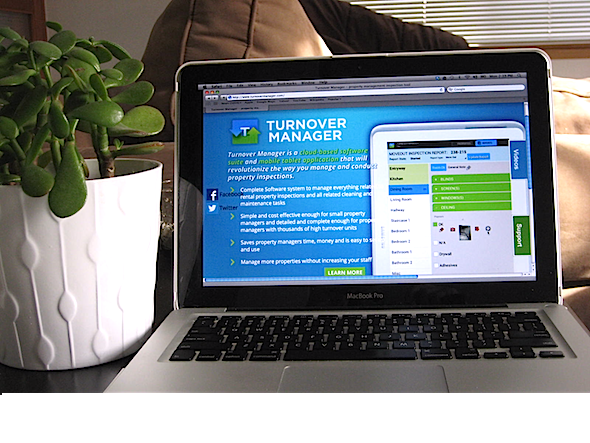 Property managers often inspect the same property year after year. It can be difficult to track which holes in the wall or floor scratches existed before and what is new to the property. Turnover Manager is a property inspection tool that gives property managers the ability to track what changes were done to the property over several years. For example, if the roof needs to be replaced, a property manager can note it. Once the roof is replaced, whether it was that year or a few years down the road, the property manager can update this using Turnover Manager. Turnover Manager is both software and a mobile phone application. We spoke with Jon Kann from Turnover Manager to learn more about the product.
APM: Hi Jon, thanks for taking time to talk to us today. Can you please describe Turnover Manager in more detail?
Jon: Turnover Manager was developed to speed up and organize the property turn process. We developed a cloud‑based app, and our customers download their properties in the back‑end.
We are set up so the download works with most property management software and is easy to accomplish. They download into the back‑end, which allows them to schedule inspections and enter different types of inspections.
The tablet itself is used when the inspector is out on- site to perform the inspection, which is customized to the property. Once the property manager downloads the property, if the floor plan information is on there, it will upload into Turnover Manager.
For example, say a property manager has a three-bedroom property with a kitchen but no dinning room; all this information can be captured. If this information is not already part of the property management software, the information can be put in either the back‑end or through the app itself. Each property is set up accurately to reflect what's in there.
Each room guides the inspector through lists of features and conditions, which are also customizable to suit the property.Property inspections can be thorough or done as quickly as desired by the property inspector. Inspections can be designed as a feature checklist or the inspector can check off the room of their choice and note any issues.
This allows for flexibility in how the property inspection is done. You can also talk into the tablet, and avoid typing notes. You can take pictures, which are integrated right into the report. When the report is completed, the inspector uploads it back to the back- end. The report is available immediately from anywhere.
There is no additional work of inputting details, creating a report or attaching pictures. You're basically ready to go with a professional report that represents your property management brand.It is not a PDF being uploaded; the data on the back‑end can be manipulated. This comes in handy when you have comments from a previous inspector that you do not want going out to the owner or tenant, you can basically modify the document.
Any time you modify a report, you leave a transparent trail. You have both the original report and the current report visible. Another nice thing for the live data back‑end is that you can leave a status of a property the same until you choose to change it. For example, if there's a burn mark on a counter, you can note it even if you are not going to fix it. Once you put it in the system, that burn mark will exist in future inspections until the time you change the counter top. Turnover Manager is highly flexible.
There is also the ability to put in filter types, carpet styles and paint codes. You can basically keep a one source running maintenance log of the property. If you want to patch the carpet, you can quickly look at the property. If you have the carpet information in there, you would know what type of carpet to order. Our goal is efficiency and organization in the management of the term process.
APM: That sounds like a very useful tool for property inspectors, especially the part about marking the burn if you're not going to end up replacing the counter. I'm sure that's very helpful.
Jon: We also have the ability to do a digital signature on the pad. You also can easily upload your company's logo, tagline and the company's disclaimer information. You only need to do this once, unless you choose to change it. On the beginning of the report form, you can also place a picture of the address, whether it is an apartment door showing 2B, or the actual picture of the property.
Another really cool feature about the back- end being live, as opposed to a PDF, is that many people do multiple leases on the same property. They may have a three- bedroom apartment, and each bedroom has its own lease. You can break the reports up and just send the information to a specific tenant. Reports can be broke up so that certain information is not shared with everyone. You may not want to show tenant number two that tenant number one ripped up her bedroom or something like this case.
We also do a report summary, which is great for your maintenance department because it breaks out everything that was noted in the report. They don't have to go through the whole report looking for damages; they have access to the specific damages list.
APM: That's great. If we were to talk to your top three customers, how do you think that they would describe your product?
Jon: I think they would describe it as easy to use, customizable and simple. I also think they would say that we give good support.I know one of our top customers said that he gave a new inspector the tablet and said, "Here's your address, go do your inspection." Without any instructions given, the inspector was able to do the report without any problems. Basically, property inspectors can learn the product on‑the‑fly, without any direction at all.
However, we do have a full tutorial built into the app. You can go through the tutorial as many times as needed. The tutorial also offers good tips and tricks.For the back‑end, we have a library of videos to help with commonly asked questions. We also have support staff ready to go for people to give personal support.
APM: Great. Is there anything else you'd like your customers to know?
Jon: I would just say I believe if they try Turnover Manager, that they'll like the product.
To Sum It Up!
Turnover Manager is a property inspection software and mobile application. Turnover Manager provides customizable property inspection reports. Property managers can create reports to reflect the current status of a property. Any changes made down the road can be placed into the report and the change will be reflected in the report making it easy for property managers to track changes.
Like this article? Check out other similar articles with information on technology resources on our Property Management Tech Tools Reviews Page!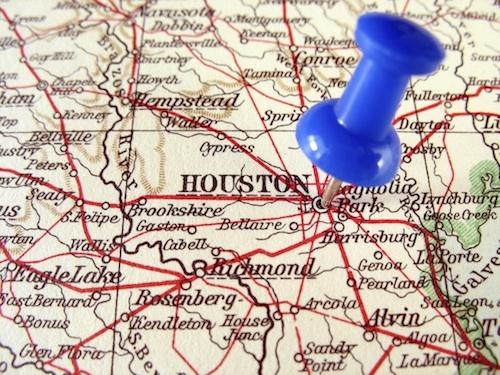 As the largest city in Texas, with a population of over 2 million people, all eyes are often on Houston when evaluating the Texas economy and real estate. Houston's economy is largely an industrial one, with energy, manufacturing, and aeronautics taking the lead. Houston is also known for its health-care sector, particularly biomedical research. Also significant to the Houston economy is its port, which is ranked first in the US for imports and export tonnage, and is also the 10th largest port in the world.
Houston's Demographics
Demographically, Houston is a multi-cultural city thanks largely to its many colleges and universities (which include the University of Houston and Rice University), its energy and other industries, and the port. Over 90 languages are spoken in the city. Median family income in Houston is about $40,000.
Houston's Real Estate Market
The Houston real estate market is alive and well, which is partly a reflection of a healthy energy sector and increasingly vibrant economy. Greater Houston added more than 86,000 jobs in 2013. Projections are that the Houston economy will continue to grow, with a projected 111,700 jobs added in 2014 and payrolls increasing an estimated 3.9 percent.[1]
Houston's home sales and prices are up, and inventory is low. Here are some numbers from the Houston Association of Realtors:
Home Sales: compared with December 2012, single-family home sales in December 2013 rose 14.3 percent
Home Prices: year-over-year single-family home prices rose more than 10 percent to $265, 017
Inventory: Houston had a 2.6-month supply of inventory in December 2013, which is an all-time low
Houston's Rental Market
The Houston rental market appears to be just as strong as its real estate market. Compared to December 2012, rentals of single-family homes were up 7.8 percent. Rentals of condos and town-home properties were up even higher-at 9.8 percent.
Monthly rents in Houston have been stable for single-family homes, remaining at about $1,612. However, rents for town-homes and condos have increased significantly, rising 12 percent in 2013, to $1,476/month.
Multi-Housing News Online reports that in the past year, the number of 100+ unit multi-family properties that sold increased by more than 40 percent, and sales for properties with fewer than 50 units doubled.
Similar to Seattle's real estate market, apartment unit construction in Houston has increased, with the addition of 9,200 units in 2013. Despite the addition of these new units, the vacancy rate for multi-family housing in Houston has remained steady at about 6.4 percent, a rate that has slowly been falling in recent years, and which is below the national rental vacancy rate average of 8.2 percent.
An estimated 10,900 apartment units will be completed in 2014, and rents for Houston multi-family housing are expected to rise 3.6 percent.
Please comment–we want to hear from you!
If you're a Houston property manager or landlord, we'd love to get your take on how the rental market in Houston is faring. There's no substitute for wisdom and experience from the front lines.
And one more thing, if you want to be part of our property management community, please follow us!
Please join the conversation, and follow and like us on Twitter, Facebook, and Google+ to get updates on the rental market and issues facing property managers.
By Tracey March
---
[1] According to research data from Marcus & Milchamp, as reported in MHN Online, Housing Snapshot, 1/29/2014.