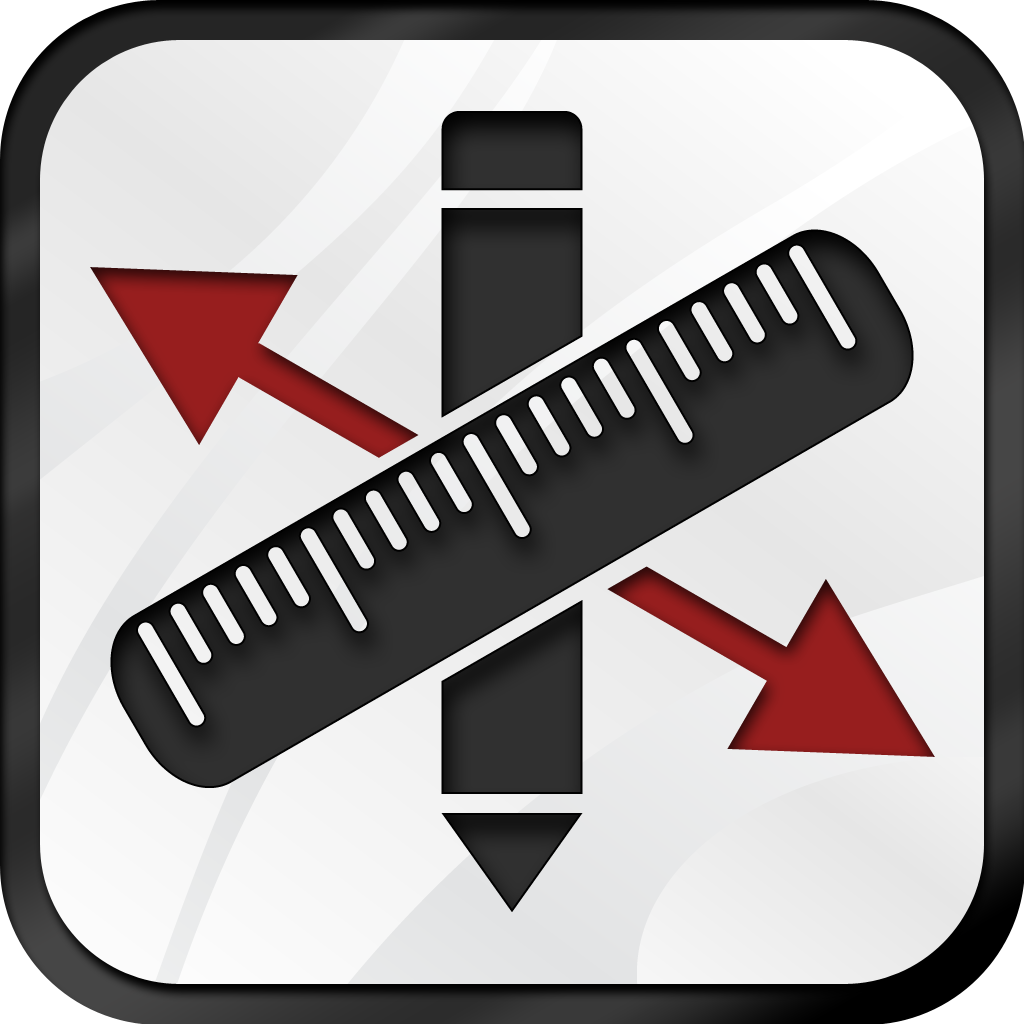 We have all been there spending weeks or months trying to find the perfect home. Then, we finally get the keys and when move in day happens, we could not be more excited. You buy new furniture, look for great deals online and start dreaming of what your home will look like. Then the furniture arrives, and you try to move it and realize nothing fits. What if there was an app that allows you to take pictures of your place and see the dimensions? With Big Blue Pixel, you can see the dimensions inside your home and make sure everything fits perfectly. Big Blue Pixel is an app that lets you take pictures with your phone and then see and share the dimensions. We spoke with Zsanett Balla, from Big Blue Pixel, to learn more.
APM: This seems like a great app for tenants looking to move in but you also mentioned how this can benefit property managers. Would you mind going into more detail?
Zsanett: No problem. A hands‑on property manager, who goes and checks when a tenant complains about something, can go to the apartment, take a photo, get the measurements of say a window that is cracked. Property managers can automatically send this to their contractor. It's always on the spot and it looks great for professionals.
APM: Can you go into more detail about the photo versions process?
Zsanett: You take a photo, you get the measurements, and then you can share via email or you can sync it to Dropbox with another device. You can send it via PDF or JPEG, so you have those different options. A lot of our customers say that they love it. Contractors for example, can go to an estimate and send photos back to the office. The office can then work on the estimate or start working on the project immediately.
APM: I haven't seen a lot of products like this. What do you think makes your product stand out? Do you know if there are a lot of products available that do the same thing?
Zsanett: What we focus on, besides the user interface being friendly and easy- to- use, is reliability. I know that some of our competitors receive cases where people lost their measurements, files, or their folders. That doesn't happen with us. When we release a new version, we're very structured and we make sure that we don't lose anything. We do a lot of tests and our customers are very happy with that. They know that if they took a picture or took a measurement two years ago, and they want to access it today, it's there ‑‑ they don't have to worry about it. The app doesn't crash, and it's really easy to use.
APM: If we were to talk to your top three customers, how do you think they would describe the product?
Zsanett: The most common thing we hear is how easy it is to use and how practical it is. It's always there with you ‑‑ you always have your phone on you. Whenever someone asks a question or you're wondering about something, you have the measurements, you have that note you took. Say you take a picture of a wall and you remembered to write down that it was XYZ color, or Benjamin Moore OC10, but then you don't remember whether it was glossy or not, the app remembers this information for you. It's these little details in combination with the picture, notes, and measurements that makes this app insanely practical.
APM: Do you have a memorable moment with a customer when you spoke with one of them regarding the product?
Zsanett: Oh yeah, one of the first guys who contacted us was for signage. You know when you have those cars that you put stencils on them? A lot of our users make signage. It's a very good app for that purpose, and we didn't even know. When we started the app, we were really focusing on properties and real estate agents, architects, and signers. This guy contacted us and he went on and on about how great the product is. He came up with amazing ideas that we haven't thought about. We really like feedback. For instance, he was saying how the PDF was very important for him. A month later we released a PDF version as a result of our conversations with him. You feel satisfied that your product is making someone's life easier.
APM: Right. Is there anything else you want your customers to know?
Zsanett: Yes, that we're here for them and if they have any improvement ideas, please feel free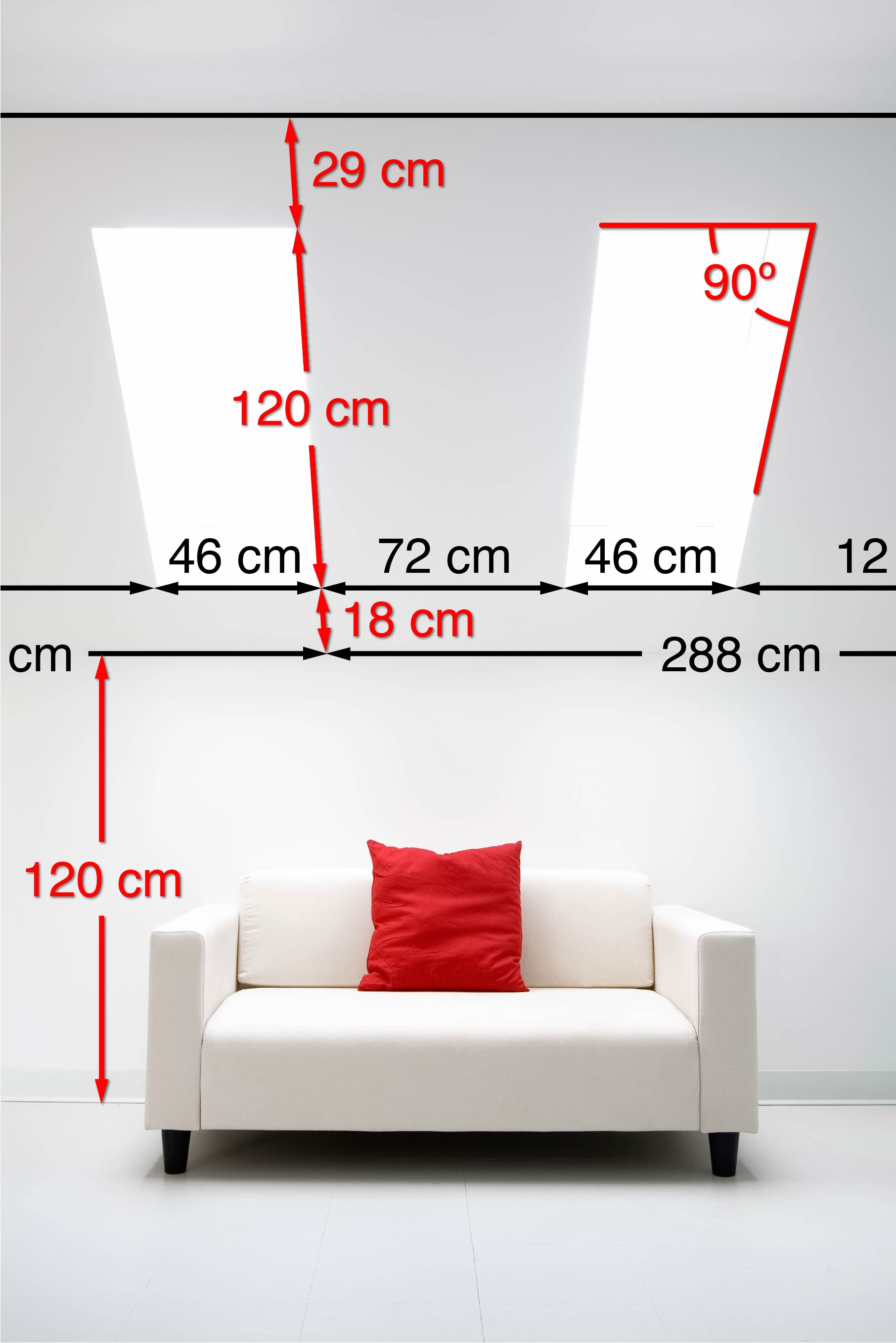 to contact us. That's how we make the app better, so contact us, and enjoy the app.
To Sum It Up!
Big Blue Pixel is an app that takes pictures of a room and provides the measurements for the room. Property managers can quickly assess what fixtures need to be changed. For example, if a window is broken, property managers can take a picture and send the measurements directly to contractors. Big Blue Pixel will keep the information on file or allow you to upload to Dropbox, accessing measurements has never been easier.
Like this article? Check out other similar articles with information on technology resources on our Property Management Tech Tools Reviews Page!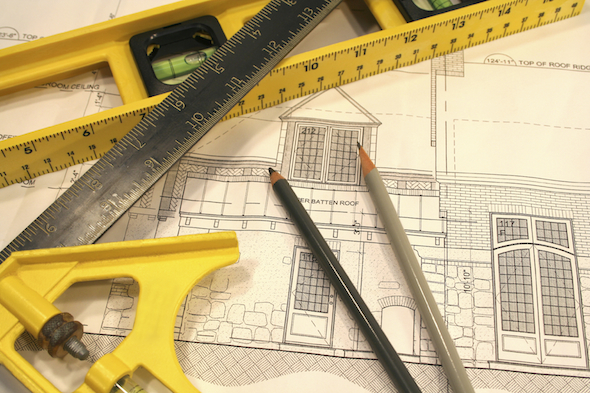 Renovating a home can be both an exciting and exhausting process. Property owners go through numerous floor plans, but are often clueless on how to read the floor plans. Floorplanner is an app that makes floor planning easy. Property owners can use the app and work with their architects to understand the big picture and the small details of their floor plan, and feel like they are a part of the process in their home design. We spoke with Jeroen Bekkers from Floorplanner to learn more.
APM: Would you mind describing Floorplanner in more detail?
Jeroen: Yes, the idea is very simple. I'm an architect myself and we all have a background from the building industry. We were creating custom software for big building projects for quite some time and we were always missing easy, good‑looking floor plans. They were always created with CAD programs that were difficult to produce. They looked like black and white drawings and they were not very user‑friendly. Only those with an architectural background or a real estate background could understand the complexity of these floor plans. But for an average user, or an average homeowner, it's pretty difficult to understand and grasp the scale by just viewing the floor plan. We thought we should make a way for floor plans to be easier to read and understand.
That's why we started Floorplanner as an online tool to create floor plans easily. For example, you can place furniture in the floor plans to get an exact idea of scale. We launched it in 2007, and we saw several people using the app, and enjoying their overall experience with it. We did not really need to advertise either. We now have over 10 million users worldwide and over 10,000 per-day sign up for our tool. We see homeowners, people who are moving, real estate agents and property developers all using our app. Our tool is free to use for one person, for one house. But if you want to use it professionally for multiple homes and want to put your own logo in, then you pay us a small fee for having that premium service.
APM: It's nice to hear that a homeowner can be a little more hands‑on and understand the details and changes in their own home. Can you talk a little bit more of some of the features you offer?
Jeroen: We have a very simple 2D drawing too that does not require any software to be installed. No plug‑in is needed, and it works with all browsers to create the floor plans. We have a real-time 3D view. So you can see your plans and turn them around. You see them, almost like a dollhouse, like a model. We have the option to place furniture and decorate the floor plans with a library of about 5,000 2D and 3D objects. We also offer premium features that include: inserting your own logo, exporting scales, using your drawings on scaled PDFs and creating high resolution, better looking 3D views from your plan. Traditionally, all this costs a lot of money to produce. With our tool you receive one free trial to create the floor plan, and from there you can pay for the Pro- account.
APM: Are there other apps like this? What makes you stand out from your competition?
Jeroen: There are other apps like us, yes. We see ourselves somewhere between AutoCAD, and "Sims." It's fun to use, but it still produces technically relevant drawings. There are other tools like us, but we are the largest online floor planning tool out there. I think we have the largest network of service providers by far. We have our own API. Our technical infrastructure is much larger than any of the online competitors.
APM: Can you talk about some of the customer feedback you've received, some of the things that customers say about the product?
Jeroen: On the most basic level, people say they feel empowered when they use it. They say "Oh wow! I can do this in a couple of minutes?" They love playing around with the 3D. The feedback we receive the most is that it is "fun to play around with" and is "addictive". Once users create their plans, they will spend evenings, alone or together, making nice decorations. Real estate agents say it's "cheaper and faster than previous options". We see a lot of real estate agents making the plans themselves on our website, or in combination with a tool like Magic Plan which works on the iPhone. They can capture a house on location and send it to Floorplanner so they can make a full 3D floor plan pictures with their phone. Real estate agents appreciate it a lot because it provides flat drawings that are more detailed, at a substantially lower cost than before. These agents were paying big money for floor plans before they found us.
Interviewer: Great, is there anything else you'd like your customers to know?
Jeroen: Yes, we now have a companion product, called Roomstyler, which allows you to create a room plan with Floorplanner. From there you can decorate the room. You can make realistic interior designs and decorate it with objects from our library with over 150,000 real‑life objects, make interior designs, virtual stagings, all from your web browser. It is very interesting. We see this being used more and more, especially in European territories, where there are a lot of floor plans already created with our software. I think virtual stagings are a next big thing.
To Sum It Up!
Floorplanner is an app that allows anyone, no matter what their experience is, to have input in the design process of a home. Home owners can use the app to work with architects and real estate agents to better understand the floor plan and have fun during the process!
Like this article? Check out other similar articles with information on technology resources on our Property Management Tech Tools Reviews Page!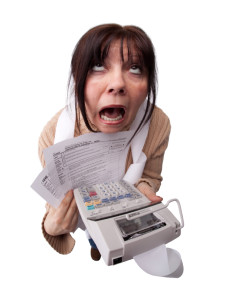 Rental property tax deductions reduce the amount of income tax you pay on your rental income.
They're a good thing.
And because they can save you money, you shouldn't ignore them. In fact, documenting your rental expenses and deductions should be a regular and habitual part of your rental business. If you don't keep current records of your expenses, starting tracking them today so you're not scrambling at tax time to recreate 365 days worth of deductions.
Here are some of the most important deductions you could benefit from:
1. Interest on Your Rental-Related Loans.
It's important to make the distinction between principal and interest. You cannot deduct the amount of the loan (the principal); you can, however, deduct the interest on the loan that you pay in any given year.
Typically, as a rental owner, you'll have some of these deductible interest expenses:
Interest on loans to buy your rental property (look for the Form 1098 from your lender each year).
Interest on loans to refinance your rental property (ditto: Form 1098).
Credit card interest for goods and services bought for the rental property.
And don't forget about personal loans for things related to the rental property.
2. Travel Expenses.
If you have any travel expenses related to your rental property, such as transportation, lodging, and meals, they're fully deductible. Also, if you use your personal vehicle in your rental property business, you can use one of two methods to deduct your related expenses: use the standard mileage rate or actual expenses. The IRS provides more information in Publication 463.
3. Repairs & Maintenance.
A repair is any work that puts the property back in its original condition. Reasonable and necessary repair costs for your rental property are tax deductible. Maintenance doesn't always involve fixing something that's broken, but it gets to the idea of keeping the property in its original condition, and in the long run a regular maintenance program could save you on emergency repair costs. Maintenance expenses that are deductible include:
Landscaping
Light bulbs, smoke detector batteries, HVAC filters, etc.
Pest control
Cleaning supplies
4. Depreciation.
Depreciation is a process through which you deduct long-term assets (assets you hold for more than one year) over many years. Long-term assets include rental buildings. Land is not included. Tangible personal property that lasts for more than one year, such as carpeting and kitchen appliances, can also be depreciated. Because depreciation can be very complicated, it's best to discuss it with your accountant. And if you want more information, Nolo.com does a pretty good job describing depreciation for landlords in more detail.
5. Insurance.
Insurance premiums, including those for landlord liability, theft, fire, and flood, are tax deductible.
6. Taxes.
Real estate taxes, property taxes, and state, county and local sales taxes are deductible.
7. Home Office & Office Supplies.
Many landlords don't take advantage of the home office deduction, because quite frankly, it's a bit of a pain AND the IRS tends to closely scrutinize this one. However, if you use an area of your home exclusively for your rental business, it might be exploring with your accountant. In addition to deducting for your home office, you can also deduct for office supplies used in carrying out your rental business. Deductible office supplies include writing implements, paper, notepads, printer ink, envelopes, and stamps.
8. Utilities.
If you pay any utilities for your rental property, you can deduct them. These include:
TV/Cable/Internet
Electricity
Gas
Garbage/Recycling
Water & Sewer
9. Professional Services.
If you need to hire a lawyer, accountant, or other professional, that cost is deductible and considered part of your operating expenses. Often, DIY landlords hire lawyers to handle tenant evictions (link to evictions article), or they'll decide not to landlord themselves anymore and hire a property management company instead, for a number of reasons.
10. Advertising.
Any money you spend on advertising your property for rent is deductible, whether it's online, print, or radio.
Here's some related information you might find useful:
There is a limit to how much you can deduct: most landlords can deduct up to $25,000 against their rental property income.
Security deposits from your tenants are not taxable (as rental income) when you receive them if you intend to return them to your tenants at the end of the lease.
If you require first and last month's rent when a tenant moves in, the total amount you receive (two months rent) is taxable the year you receive it, even thought that last month's rent may not be used by the tenant until later years.
Generally deductions must be made in the same year that the expense was paid. In much the same way, income must be logged in the year the payment was received.
If you use any part of your rental property for personal use, check out this publication from the IRS, and consult your accountant or tax adviser.
Keep receipts and records of payments, in case the IRS has some questions. Some landlords keep an envelope for each year's receipts; others file receipts based on type of expense. Choose a system that will work for you. This article has some useful tips, if you're looking for ideas.
As always, the information provided here is just that–it is for informational purposes only and under no circumstances whatsoever should it be considered legal advice. If you have any particular questions or issues, please consult an attorney.
By Tracey March